Written on April 3rd, 2014 by
Simon Slade
The power and longevity of SEO as a traffic source can not be questioned. Despite what desperate click-seeking headlines might try to convince you of, SEO is a legitimate traffic source that fuels companies and organizations of all sizes.
Yes, the methods and tactics change as search engines change their algorithms, but that doesn't mean SEO is some fly-by-night operation.
Getting the best SEO results is not a destination; it's a journey. Even if you vanquish your competitors and reign supreme upon the Iron Throne of SEO, you will still need to continue putting in work to maintain your rankings.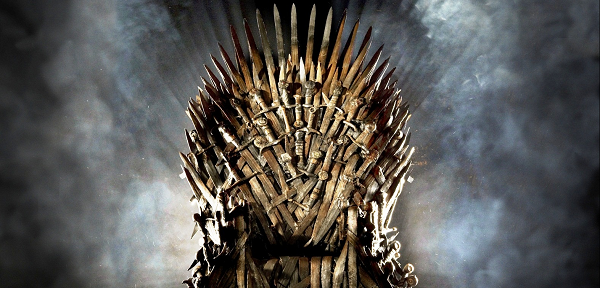 With that in mind, here at Traffic Travis we've put together a SEO battle plan to help you achieve your SEO goals. Whether you're just getting started, are already climbing up the rankings or are looking to defend your SEO kingdom, these simple tips will help.
Don't worry, implementing the best SEO practices is not as hard as you think. Let's get started!
Know Thyself
Before you build a single link or change a meta tag, you have to know what it is you want to achieve.
This isn't as simple as it sounds, either.
Yes, you want more traffic, which will hopefully give you more conversions. But you have to look deeper than that if you want to get the most out of your SEO efforts. To understand your site and your visitors better, go through this checklist:
Do you just want volume, or highly targeted users that will complete a specified action? For example, if you're running an entertainment blog and your site's valuations are based heavily on traffic, then you just care about traffic. If you're running an e-commerce site to complement your brick-and-mortar store, then you're looking for visitors who are most likely to buy.
Create a profile of what your ideal user looks like. Where are they from? What kind of device are they using (mobile vs. desktop)? How old are they? What other sites do they like? How engaged are they on social media? What kind of content do they want to consume?
Know Thy Enemy
Once you have a solid understanding of your current situation, it's time to do some reconnaissance and learn all you can about your competition.
The best way to think about your SEO campaigns and your competition is the bear analogy:
Imagine you and another person are hiking through the forest and stumble upon a bear. Seeing you two as a quick snack, the bear gives chase. As you two run from the bear you realize something: You don't have to be faster than the bear, you just have to be faster than your fellow hiker.
Likewise, you don't have to create a brilliantly flawless SEO campaign that would make Matt Cutts weep at its beauty. You simply have to be better than your competition to reap the benefits and hit your goals!
Do Keyword Research
This is where keyword research comes in. Use a keyword tool like your free download of Traffic Travis to see what keywords are being searched for the most in your niche.
Look at the competition for those keywords and find the perfect mix of volume and competition that you want to tackle. Solid keyword search is the foundation of any SEO campaign and you should spend a good amount of time on this step. If not, you might find that you build your SEO campaigns on a foundation of sand.
Define Success
How are you going to know you've reached your goal if you haven't decided what it should be?
It's good to start out with a vision of what success looks like to you. You may have to alter your goal along the way, but that is OK. Maybe you overestimated how hard this would be and success was too easy, or maybe you were too ambitious with your initial goal and some experience has helped you temper that. That's fine too.
Just make a goal so you have something you are aiming for. Add some numbers to it so it's nice and specific. You don't want something like "Get more traffic" or "Rank no. 1 for XYZ." Instead, use this formula and fill in your own inputs:
I will increase selected metric X (e.g., conversions, traffic, time on site, etc.) by Y percent by date Z.
Finally, make sure you have the right technology in place to track your progress. This might mean using Google Analytics (conversion goals, website metrics), Traffic Travis (website rankings, back-link building) or other tools.
Do a Website Audit
Now that you know where you want to go, it's time to look at the vehicle that is going to get you there: your website.
Give it the Eyeball Test
Take a look at your site. Does it honestly appeal to your ideal user? Does it help you achieve your SEO goals?
Have other people look at it too. Parents, friends, spouses and others may not want to give you an honest opinion because they are protecting your feelings or are just amazed you know how to make a website. Make them, or ask someone who is brutally honest.
Learn from Real Users
You can also install heat map or click-tracking software to see what real visitors are doing on your site. If you don't have enough traffic to get viable stats, then invest in some PPC (Google gives out free ad credits like candy at Halloween) and get some people going through your content.
Check out Crazy Egg for heat map tracking. It offers a free 30-day trial and a variety of service levels to meet your needs.
Consider Design Issues
Use the information you gathered from your research and see where your site's design could be hindering your efforts. All the free organic traffic in the world isn't going to help you if the user experience is so bad that people run screaming from your site.
Look at your analytics for pages that have high bounce rates. This is the no. 1 sign that your design and/or content is not pleasing to your users.
Prioritize On-Site SEO
Everything starts with your on site SEO. There are several areas you can optimize, so make sure to give them all the attention they deserve.
If you want to save some serious time and have an instant report card generated for your site, check out the Health Module in Affilotools. This awesome tool monitors your website's pages for on-page SEO issues and gives in-depth recommendations on how to comply with SEO best practices.
If you want to do it by hand, here's what you're looking for:
Meta Tags
Check your title and description tags to make sure you're doing the following:
Including your keyword and natural variations.
Not stuffing your keyword in repeatedly.
Creating titles and descriptions that entice searchers to click through.
Staying within the specified lengths: 70 characters with spaces for the title, 160 for the description.
Making sure they are all unique.
On-Page Content
Make sure your words, images, videos and other content are original, optimized for your keywords and valuable for users. Stay away from keyword stuffing and writing for the search engines. This will create a bad user experience and sabotage your efforts down the road.
Site-Wide Settings
There are settings that can affect your SEO but are not page-specific. These can include:
Canonical URLs
Your URL naming convention
Having a sitemap
Submitting your sitemap to Google via Webmaster Tools (link)
Off-Page SEO
Use a set of tools like the Traffic Travis system to get an in-depth look at who has been linking to you already. Take the time to understand and document your back-link profile so you know where you stand.
SEO History
Finally, when looking at your site, you need to know where it's been and what it's done. Have you ever outsourced SEO? Have you ever fallen victim to a Google update? Have you been penalized for previous SEO actions?
Make sure you know where you have been and if there will be any roadblocks to your future success.
Acting on Analyses
All of the analysis in the world isn't going to do you any good unless you start acting on it.
Start with your on-page SEO issues and get those shored up first. Then move on to your off-page SEO items. It will take time for Google to find and index any links you have built. As they do, you don't want there to be any on-page issues that ding you and discount your hard link-building efforts.
Beyond Simple SEO
As simple as we have tried to make it, SEO isn't just about on- and off-page issues.
The Google algorithm is extremely complex, and by all accounts it looks at hundreds of factors when judging your site. While on-page issues and links are weighted more heavily than others, there are other factors you should be considering to aid your SEO campaigns. Here's a couple of big ones:
Social Signals: Google takes into consideration social media mentions, likes and other metrics. It wants to rank popular pages higher because the assumption is that if your page is popular on social media sites it probably provides value and is something searchers are looking for. Make sure you have social media profiles filled out and optimized on all of the major sites. Promote your content through those channels and make it as easy to share as possible.
Google Authorship: Link your Google+ profile to your website and the content you create by completing the Google Authorship process. Not only will Google trust your content more, but you will most likely see more traffic via higher click-through rates and higher rankings.
Site Speed: If your site is too slow, you can expect lower conversion rates and less traffic. Not only will users bail while your slow-poke site loads, but if it's too much of an issue, Google will ding you in the search results pages.
Monitor Yourself
As you embark on your SEO journey, it's easy to get so focused on that top ranking that you lose sight of the big goal: your website's success.
Don't sacrifice your site's long-term success just to gain a couple rankings in the short term. Engaging in spammy tactics, trying to exploit loopholes or relying too much on one kind of link-building strategy is dangerous and can come back to bite you.
Google decides what it wants to do with its algorithm and doesn't poll the SEO community beforehand. You're going to run into situations where you bounce around the rankings. Don't let that fluctuation push you to the Dark Side and make you start doing things that will put site at risk.
You will need to monitor yourself, your competitors, your niche and the search engines to make sure your campaign doesn't need to be updated or tweaked. It's ongoing and constant.
Finally, remember there are no magic bullets. There is no such thing as "push button," or "set it and forget it" SEO. You will have to work for the tough rankings you're going after and to keep them. If you're not ready for that, focus your time and money on PPC or other traffic-generation methods.
Use the steps as a guide and you'll be well on your way to SEO success. Some rankings will come easy; you will rank for keyword variations you never intended. Other rankings will be much more difficult and will take time, hard work and resources.
However, if you keep your goals in mind, have done your research and stick to your campaign strategies, then you'll make continual progress toward your goals.