Written on November 19th, 2014 by
Simon Slade
If you want to convince people that your company offers the best SEO service on the Internet, then you need every advantage you can get. You face some very stiff competition. That's why we have decided to do some of the legwork for you by performing the initial keyword research.
Proving You Have One of the Best SEO Services Around
After spending a couple years in affiliate marketing, many people decide to take a stab at becoming SEOs. This is a great way for them to repackage the skills they've learned along the way. Other people work long and hard to become SEOs right from the beginning.
Either way, it can be a very lucrative business. You just have to prove you're good at it first. The only way to do that, of course, is to achieve a high ranking with your own website.
Google Trends for Best SEO Service
According to Google Trends, interest in the keyword "best SEO service" suddenly appeared near the beginning of 2011 and peaked in March 2012. There have been sharp peaks and deep valleys ever since. Interest seems to rise and fall every month.

This is not a seasonal keyword, but it does have an uncertain future. Interest appears to have mostly fallen over the last few months. Plenty of people are still searching for it and it will probably never disappear entirely, but it seems early to call this an evergreen niche.
Search Engine Optimization Keywords
Our first glance at keywords for this niche is intimidating. It seems like the majority of keywords have high AdWords competition.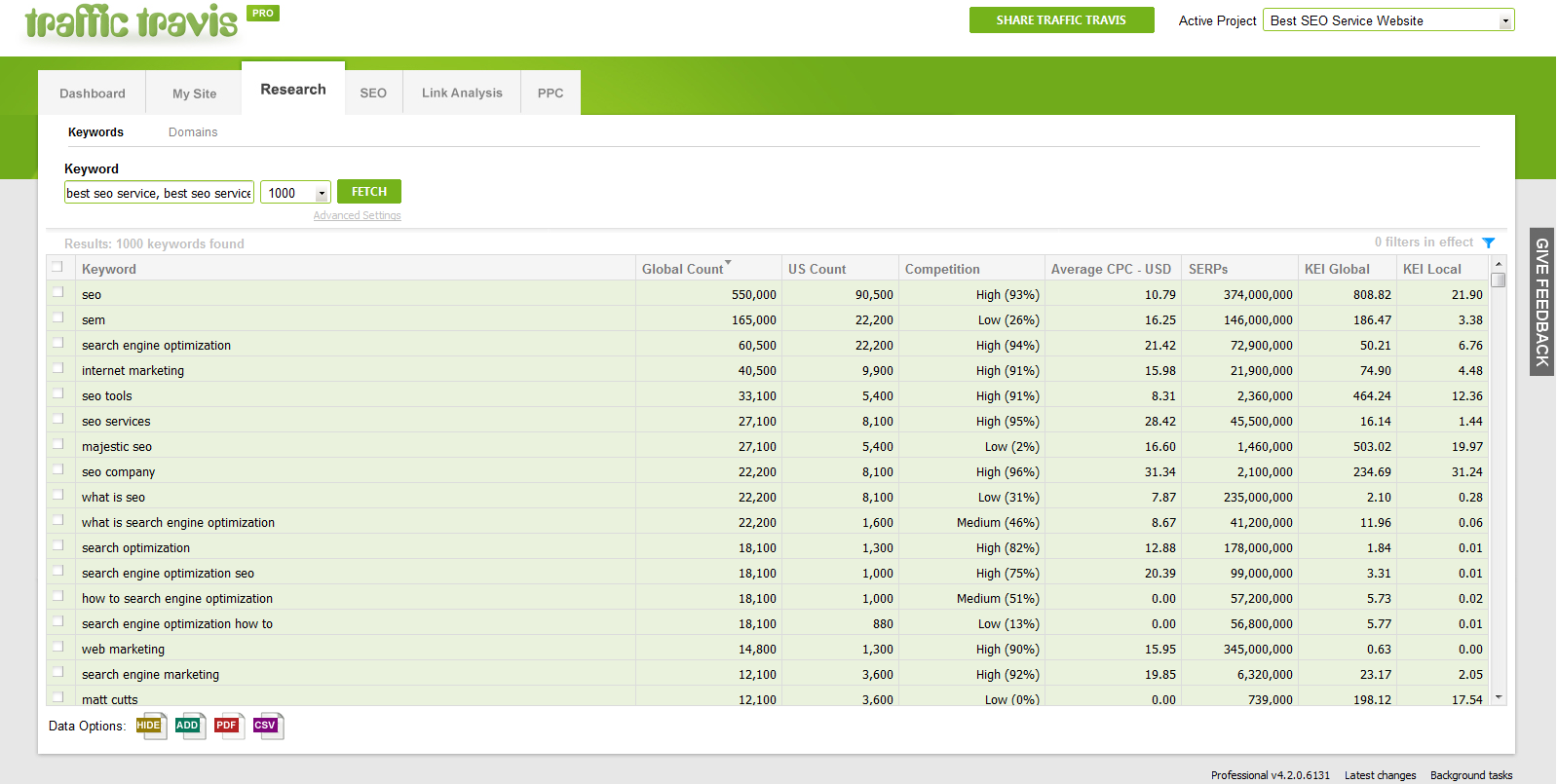 Fortunately, there are a few long-tail keywords that still have low competition. The first two that caught my eye are "search engine optimization how to" and "all in one SEO pack."
It would be very easy to optimize a site for "search engine optimization how to." A great thing to do while optimizing for this keyword would be to provide a free e-book based on that keyword. Simply require users to sign up for your newsletter in order to download their e-book and you should start getting some great results right away.

An "all in one SEO pack" is, of course, a great service for an SEO firm to offer. It could also be a fantastic option for affiliate marketers. Simply create an offer that combines the SEO products you sell, or market a single program as this.

There are a handful of other low-competition keywords with good search volumes. However, most of these are for definitions (e.g. "what is SEO") or keywords targeted at local businesses (e.g., "Houston SEO").
You might be able to accomplish something with the definitions, but only if you create articles around them that truly grab your visitors' attention. Dictionary-style definitions will most likely result in high bounce rates, as visitors will simply load the page, read the one sentence they must to find out what the word means and move on with their day.
The keywords for local businesses might prove extremely useful. The downside is that you have to be in one of the cities that has a decent number of searches to get much mileage out of them. Of course, if you run a small operation, you might not need many monthly searches in order to get all of the business you can handle.
The people who will face the greatest challenge are those who are trying to run an SEO business in a city with high competition. Only the most skilled and determined will succeed in cities like Los Angeles.
SEO Competition Analysis for Promising Keywords
The two keywords that we focused on above, "search engine optimization how to" and "all in one SEO pack," don't look so promising now that we've run a more detailed analysis.
"Search engine optimization how to" is listed as a very difficult. On the upside, none of the top-ranked pages have optimized for an exact match for this keyword. An advanced SEO might succeed at displacing these sites by providing an exact match, but only by supporting this with some serious backlinking efforts.


"All in one SEO pack" would pose even more of a challenge. It is also listed as very difficult and the top-ranked sites have clearly done their homework.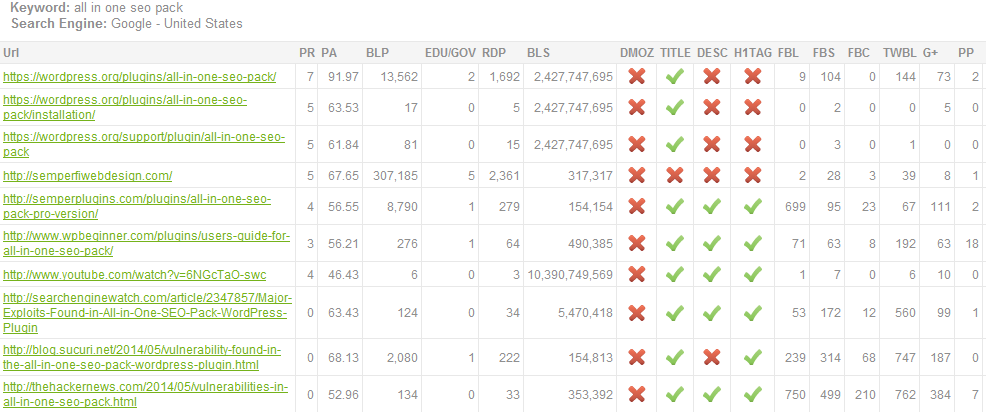 "Cheap SEO packages" looks like something that most people could rank for with a bit of hard work. It has 1,300 global searches per month and has a competition ranking of easy. This could serve as a great basis for a niche if you don't mind offering cut-rate services.

If you're an SEO in Houston, you may be in luck. The keyword "Houston SEO" has 880 local searches per month and a surprising 1,600 global searches, with a competition rating of relatively easy. It's just one example of the great keywords available to those looking to establish themselves as a local service.

"Best SEO service" itself is, unsurprisingly, difficult to rank for. However, few of the top pages have optimized for it. There may well be room for a service that unabashedly markets itself as the best in the business — and has the skills to prove that those words aren't empty!

Is There Room for a New SEO Service on the Web?
This niche will pose a difficult challenge for anyone trying to enter it, but it does have a few open slots for those who are willing to specialize. Of course, if you're planning to launch an SEO company, then you'd better be good at search engine optimization anyway! Focus on your local area and look for easy global grabs like cheap SEO packages.
To make it easier for you to break into this niche, I have attached Traffic Travis's keyword competition analysis of 1,000 keywords related to "best SEO service." Simply click here to download it. If you don't own Traffic Travis yet, you can get the free version of Traffic Travis here. You can also click here for help with questions about Traffic Travis.
Enjoy the program, and good luck with creating the best SEO service on the Web!