Written on June 18th, 2015 by
Simon Slade
The latest version of Traffic Travis (version number: 4.2.0.6327) has just been released. Please update your copy of Traffic Travis now. You can download Traffic Travis for free.
What Has Been Changed?
We've changed the function that compares rankings results in the SEO Rankings tool. The ability to compare rankings from the last column in the grid has been removed. Now you have to tick rows in first column and then press the "Compare Selected" button. You must select a minimum of 1 and maximum of 20 rankings as before, but you can select different keywords and search engines, as we have added search engines to the graph legend.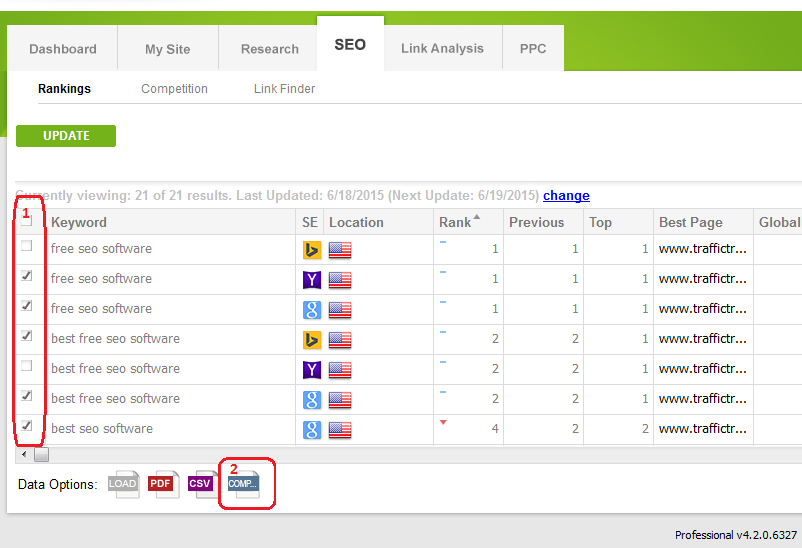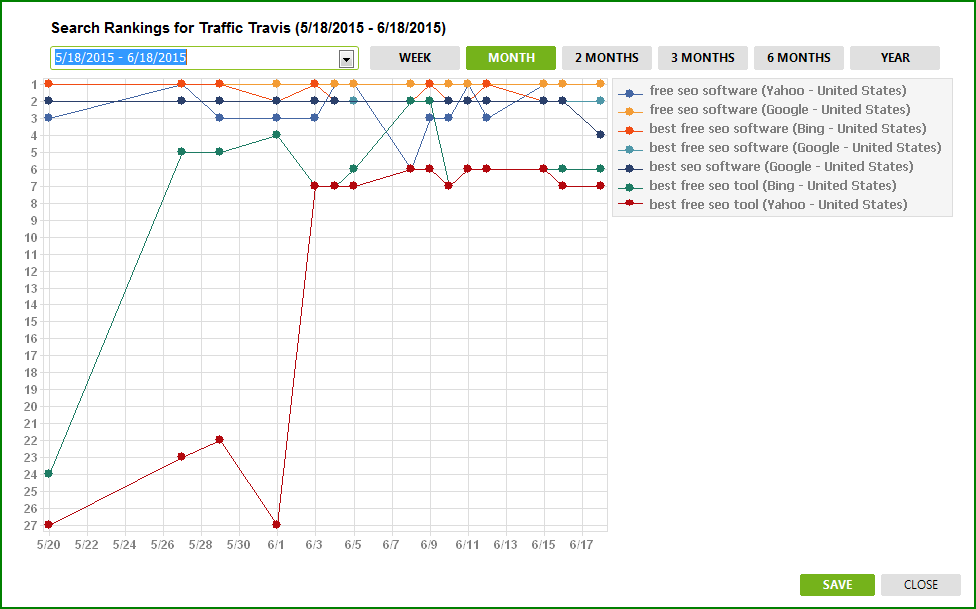 Thanks for reading. If you have any questions, please consult Traffic Travis support