Written on November 14th, 2013 by
Simon Slade
The latest version of Traffic Travis (version number: 4.1.0.5564) has just been released. Please update your copy of Traffic Travis now. You can download Traffic Travis here for free.
What Has Been Added?
We have made it possible to create more specific Google locations to help you get more accurate results. To create new specific locations, open the project settings and press the "New Location" button, below the list of search engines. You will see a popup window with several controls for setting up a specific location. First of all, select the correct "Base Location." Second, select a language. (Selecting a language isn't necessary, but this option could affect the results in some cases.) Finally, enter a city or state and press "Test Location." If it passes the test, you will be able to save this location. Saved locations can be used in any existing or future projects.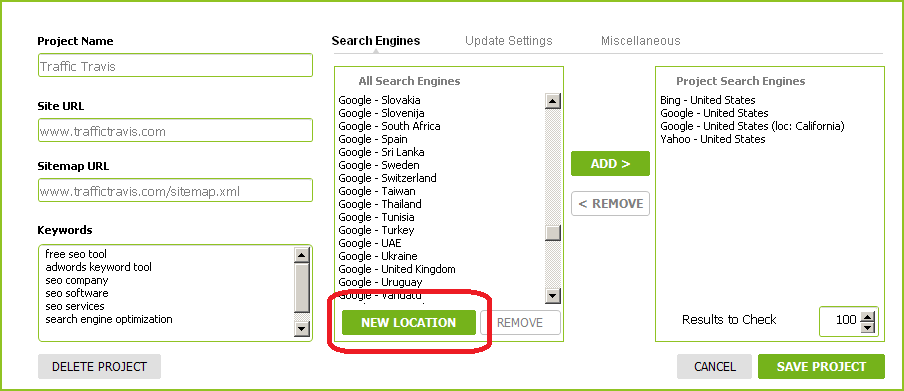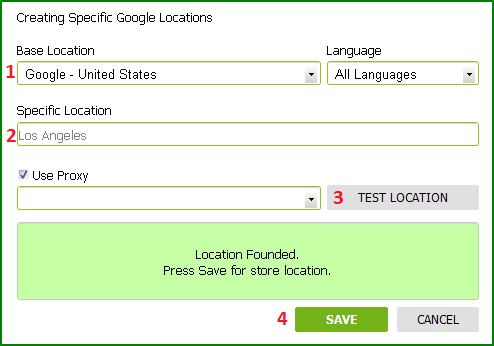 We have also added a new standard Google Location: Sri Lanka.
What Has Been Changed?
We have changed the way locations are shown in grids. The search engine will be displayed as an image now, and data filtering has two options: Search Engine and Location.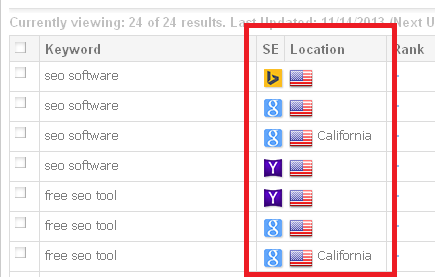 We have removed two Google options: "Turn off Google personalization" and "Change Google interface language." Please configure specific locations with languages instead of using these options.
What Has Been Fixed?
Several issues with the MySite tool have been fixed. We've also added improvements to the Keyword Research tool and fixed an issue with display spaces in PDF reports.
Thanks for reading. If you have any questions please consult Traffic Travis support.