Written on October 6th, 2014 by
Simon Slade
The latest version of Traffic Travis (version number: 4.2.0.6078) has just been released. Please update your copy of Traffic Travis now. You can download Traffic Travis for free.
What Has Been Added?
We've added the ability to auto send reports via email. To enable this feature, configure the sender's settings under Program Options. Use the test button to make sure the email feature is working.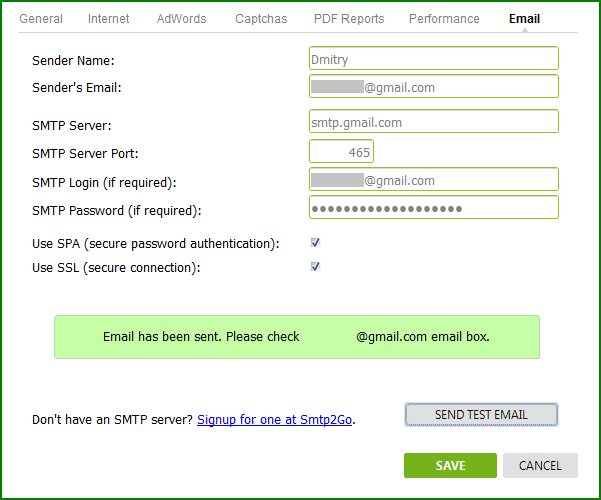 If you have received your test email, you can configure your project for sending emails. Under Project Settings, you can add records for the following options:
Report: MySite Pages, Rankings - Summary, Rankings - Details (3 months history), AdWords Competition.
Period: Daily, 3 Days, Weekly, Fortnightly, Monthly.
Send Time: This is automatically adjusted to the selected period.
Recipients: Enter emails, separated by commas.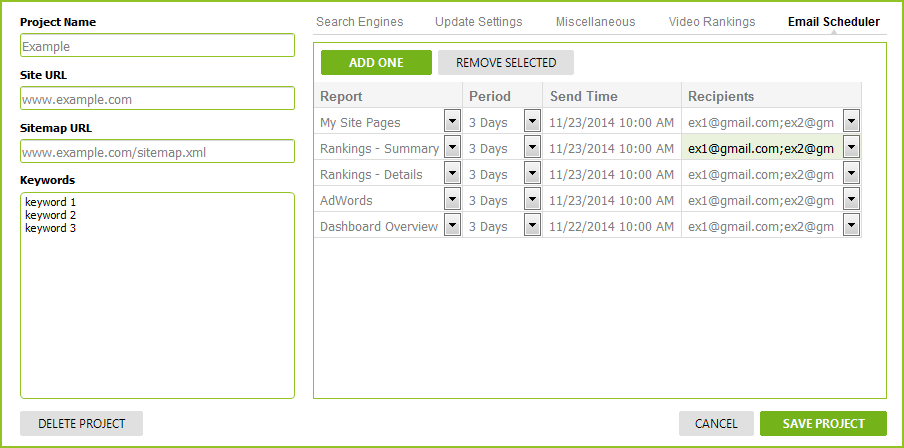 Your email report will be sent within 10 minutes of the time you specify under options, as long as the project has updated successfully. You can also check the last time a report sent by hovering over the "Send Time" cell.

What Has Been Changed?
The limit on analyzed URLs has increased to 15,000 using the MySite tool.
Thanks for reading. If you have any questions, please consult Traffic Travis support.