Written on February 19th, 2015 by
Simon Slade
The latest version of Traffic Travis (version number: 4.2.0.6223) has just been released. Please update your copy of Traffic Travis now. You can download Traffic Travis for free.
What Has Been Added?
We've added the ability to fetch backlinks from an Alexa source. To do this, open the "Advanced settings" in the Link Analysis tool and tick the corresponding option: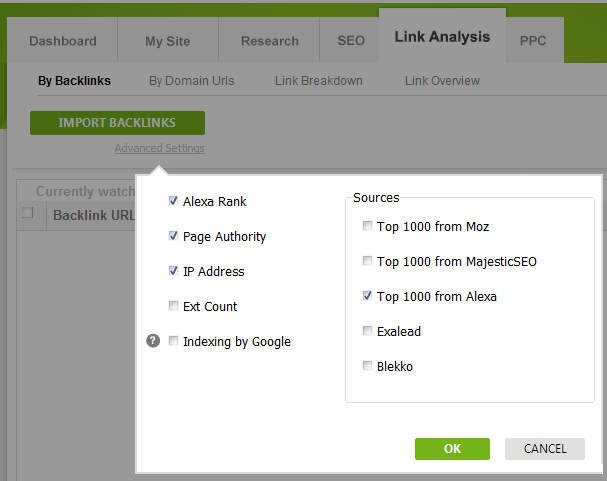 What Has Been Fixed?
We've fixed several issues in the Link Analysis tool, including the Save/Restore Advanced Settings. Open a URL by double-clicking on the grid cell in "By Backlinks" view and choose the "Select All" icon in the grid. Now Traffic Travis won't auto-restart while updating Link Analysis data to try fixing the error with project databases.
We've also corrected an error when access to a project file has been denied by some another application. We've also added a new layout on the AdWords Keyword Planner tool.
Thanks for reading. If you have any questions, please consult Traffic Travis support.