Written on May 6th, 2015 by
Simon Slade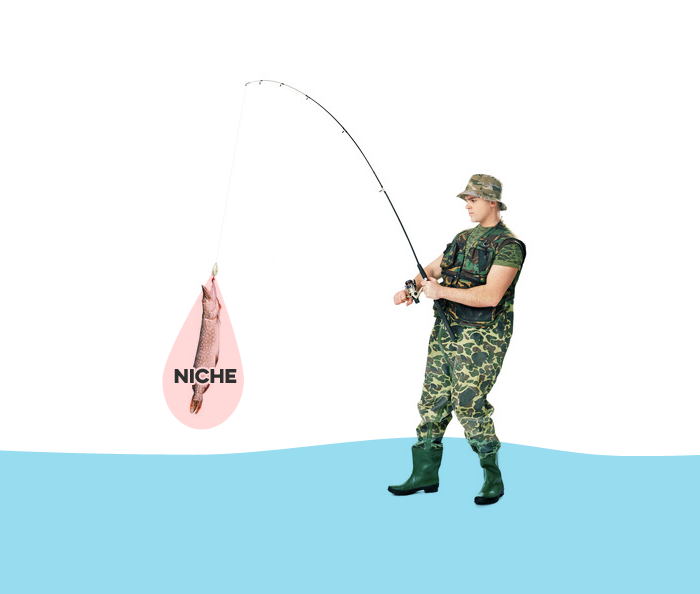 I was recently browsing through a few different fishing websites, and I noticed a common thread tying almost all of them together. They were bloody awful.
Now don't get me wrong: Most of the websites had plenty of good information. They were just clearly created by people who didn't know nearly as much about building a website as they did about fishing. Bad spelling, poor organization, and eye-stabbing background colors seemed to be the norms.
In the interest of being polite, I won't post any screenshots. But go out there and take a look. Then come back and tell me you couldn't do better than most of the websites you saw.
Why You Can Make Money from a Website about Fishing
While writing a recent post on how to use Traffic Travis to make money from home, I decided to use a few fishing keywords as examples and learned that many did not have particularly high competition. I believe a competently built website could get plenty of traffic in this niche.
I also know that most people who go fishing more than twice a year will gladly shell out hundreds of dollars for gear on a regular basis. You could probably make a good living just as an affiliate for Amazon fishing products.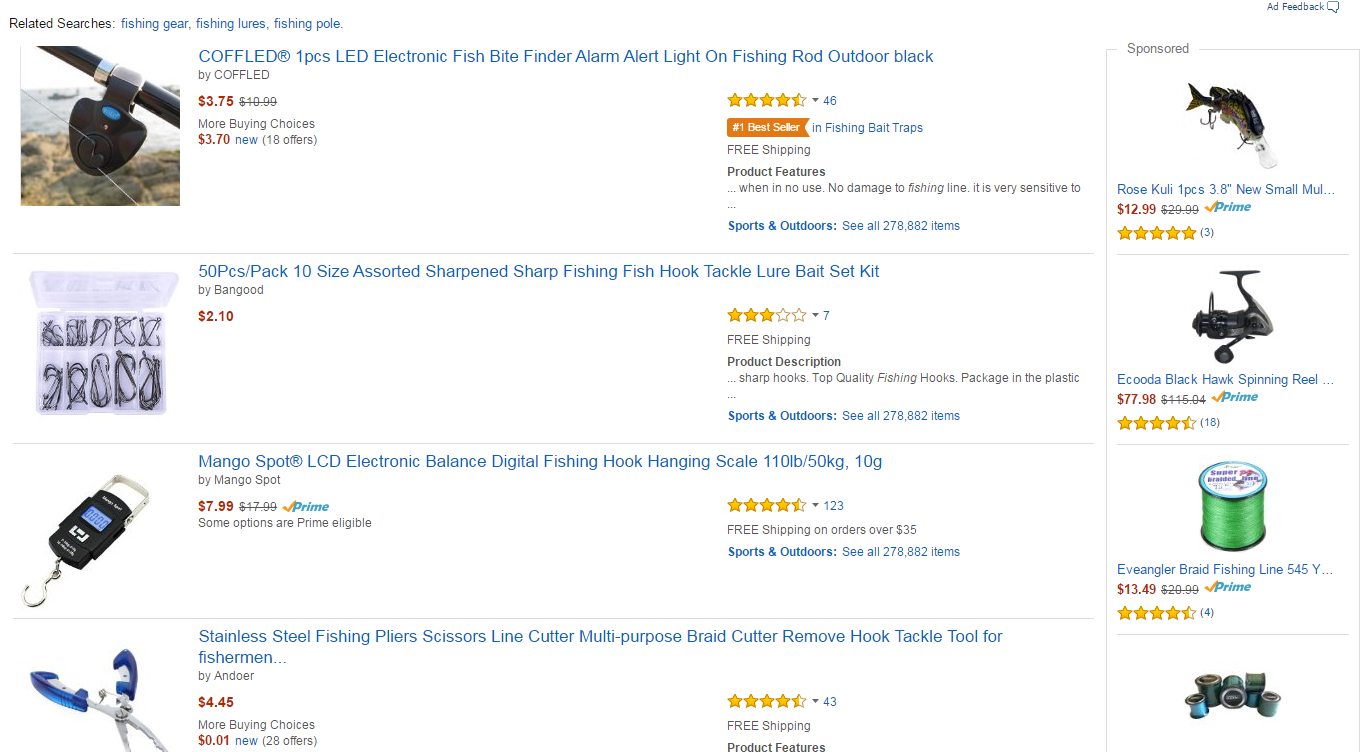 ​
So, we have low competition and plenty of products to sell. What else makes this such a good niche?
For one thing, this niche is born for informative articles. You can write how-to guides about selecting gear, tying hooks, casting, fishing in different settings or for different species—you'll never run out of content ideas.
It's also extremely easy to make effective review videos here. Just put on a GoPro and record yourself catching something with the gear you're trying to sell. If you catch something impressive you'll have YouTube gold.
It seems like the perfect way to turn a hobby into a living. But before we get too excited, let's see if the numbers match my expectations.
Waves of Traffic
The charts on Google Trends show that interest in fishing appears to have waned over the years. Now, we can blame it on video games and jump to the conclusion that fewer people go fishing every year, but that might not be the real reason why searches are declining. People may have just learned how to use Google more effectively and stopped using keywords as non-specific as "fishing."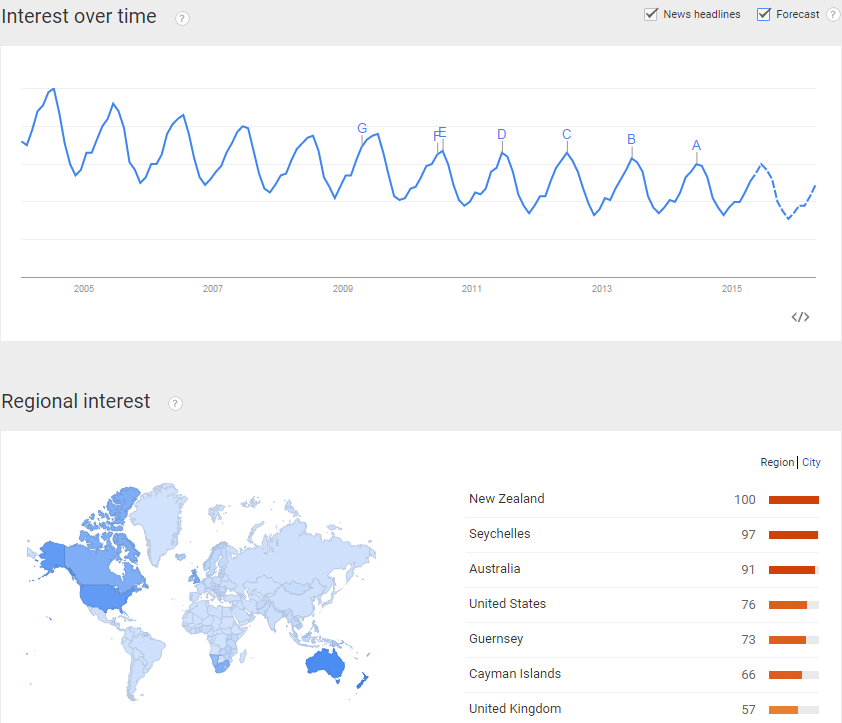 Those waves in the graph show this keyword's seasonal nature. Searches climb during the Northern Hemisphere summer, peaking in July, and decline until they hit rock bottom in November. They start picking back up in December, presumably as anglers prepare for the ice fishing season.
I also have to point out that our own New Zealand has apparently become the fishing capital of the world! Or, at the very least, us Kiwis are currently more likely to search for "fishing" than anyone else. You should definitely sit up and take notice if you're one of our fellow New Zealanders.
Choosing the Bait: Finding High-Volume Fishing Keywords
To get started, I went into the Traffic Travis Research tab and ran a search for keywords related to fishing. It quickly returned some keywords with truly astounding search figures.
As fishing is popular all the way across the world as a hobby, a business, and a way to survive, I was not surprised to see that it was a lunker of a keyword. It has 201,000 searches per month, with 74,000 in the US alone. It also has low AdWords and CPC ad competition.

"Fishing knots" has 49,500 searches and a sky-high KEI of well over 1,000. That huge amount of traffic will almost certainly justify the efforts it would take to rank. Just be safe, though, wait until after we've done our competition research (in the next section) before you launch an enormous SEO campaign.

​
"Fishing tips" makes a perfect element for many different long-tail keywords. For example, you could try things like "bass fishing tips," "kayak fishing tips," or "deep-sea fishing tips," writing different articles about each one to slowly build your cred on fishing tips in general. The 5,400 searches this keyword gets every month would provide a worthwhile reward for all of that effort.

Time to get a few lines in the water. Let's head to Traffic Travis's SEO Competition tool and find out if any of the keywords above will be easy to rank for—and if they aren't, what keywords you should target instead.
First Casts: The Competition for Our First 3 Keywords
"Fishing" has an extremely difficult rating, meaning your odds of ranking for a worldwide are about as good as your odds of catching Moby Dick. I'm not too surprised, given its 200,000+ searches.

Luckily, local SEO plays a big part in the search results.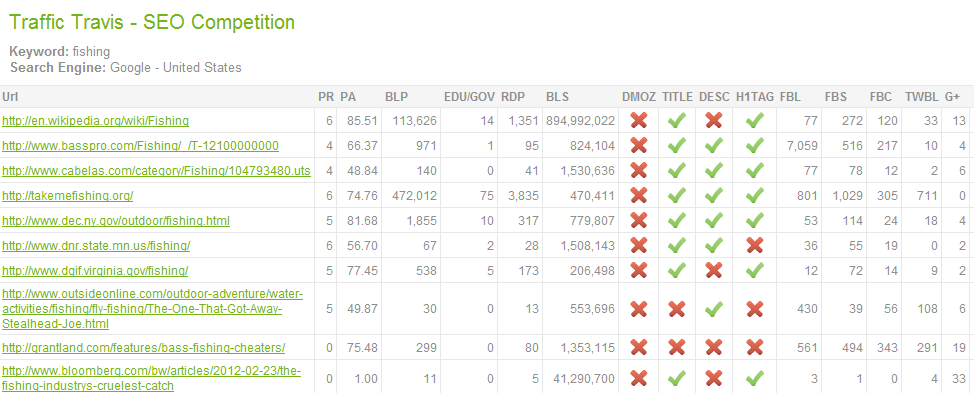 I ran a search for "fishing" without proxies and Google primarily returned results from local businesses and organizations. That's great news if you want to write about fishing in your favorite local spots, or if you run a traditional store or guide service. Just perform good local SEO and you might shoot right to the top of the SERPs.
"Fishing knots" rates as difficult.

However, the competition isn't nearly as bad as I would expect for a keyword with so many searches. The top two results clearly deserve their spots, but the others all have glaring weaknesses—they're pages on relatively new sites, or that are poorly optimized, or that have very few backlinks. You could definitely claim spot no. 3 with time, determination, and great content.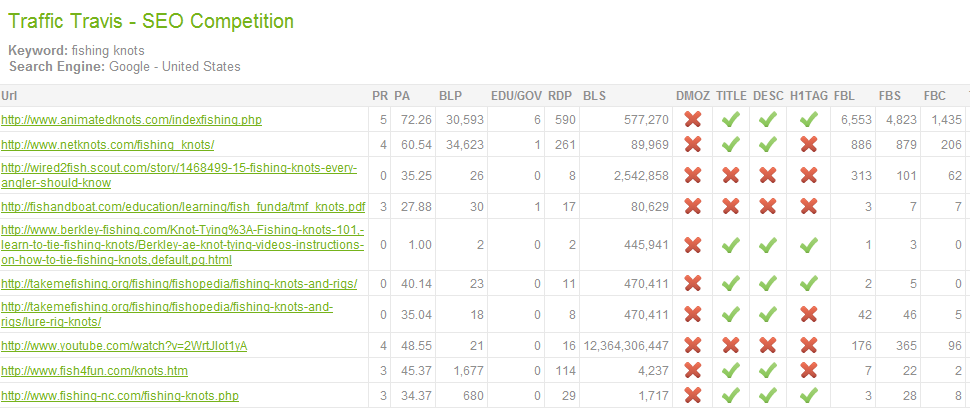 "Fishing tips" has the same rating.

I would say it looks much easier, but it seems like everybody has at least one .edu or .gov backlink. Always remember that the quality of the backlinks much outweighs the number.

Now that we've figured out where the keywords are hiding, it's time to change up our lures and catch something worth bringing home. By that I mean filter the keywords by difficulty and find the good stuff.
6 Easy Fishing Keywords
This one's a beauty: "Spinning reels" has a rating of easy even though it has 2,400 monthly searches.

To make things better yet, this kind of keyword converts fairly well. People looking for specific products have a high chance of buying, so you have great odds of monetizing the traffic for this.
​
"Trout lures" has the same easy rating and the same number of searches. Looks like it's an especially popular keyword in the US.

This might be the easiest keyword I've seen all year—none of the ranking pages has more than 26 backlinks!

We're just starting to reel them in, though. There are tons of other great phrases. "Travel fishing rod," "small fishing boats," "walleye fishing tips" and "surf fishing rods" are just a few examples of easy fishing keywords with over 1,000 searches per month.
Want more? Then fill up your tackle box with my SEO research on 1,000 fishing keywords.
(If you don't know how to use a .ttscx file, read this first. You'll also need to download a free copy of Traffic Travis if you haven't yet.)
A Trophy Niche You Can Mount on Your Wall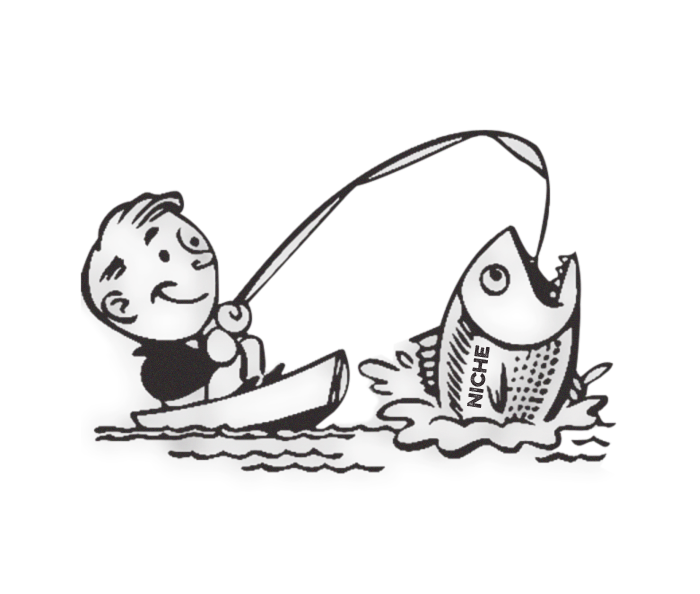 If you know a lot about fishing, or if you're willing to hire a writer who does, then I bet you would start seeing results from a quality fishing website within a few months. Just start with the easy keywords. Then, once you've built your website's authority, go after the bigger fish.
Monetizing for this niche would also be extremely easy thanks to the Amazon affiliate program. You could also do very well with dropshipping or wholesaling. In other words, you'd be crazy not to give it a try!