Written on April 15th, 2015 by
Simon Slade
We've all tried to figure out how to make money from home at some point. When you've had a particularly miserable day at work, the idea of doing your job at home, in your pajamas, with nobody breathing down your neck . . . well, it sounds like paradise! But how can you make that happen?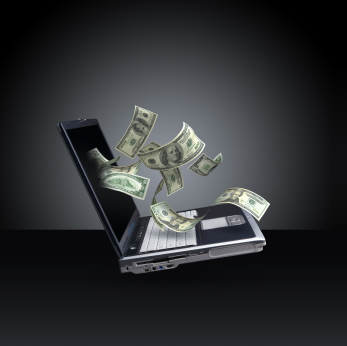 With Traffic Travis, you can easily start your own online business. You can use it to make a little extra cash on the weekends or to generate full-time income. This isn't a get-rich-quick scheme—it will take time and effort—but if you don't mind working for it, you can say goodbye to your 9-to-5 for good.
How It Works
Just in case any of our readers aren't familiar with TT, or you're finding our blog for the first time, Traffic Travis is an SEO program. It provides keyword analyses, backlinking suggestions, website audits and more. You can get the free version here.
So, how does all that translate into money for you?
SEO (search engine optimization) and SEM (search engine marketing) comprise an enormous industry. Just look at the number of searches these keywords get on Google every month:

​
That's 673,000 for "SEO" alone—more than 8 million searches per year!
Not enough numbers for you? In 2012, Econsultancy valued the UK SEO market at £500 million annually. SEMPO put the value of North American SEM at $22.9 billion.
Traffic Travis lets you cash in on those billions from the comfort of your couch. Among many other options, you can:
Form a home-based SEO company.
Build your own moneymaking websites.
Sell Traffic Travis itself via our affiliate program.
Here's how you can start making money online from ...
Your Own SEO Company
Traffic Travis makes it easy to sell yourself as a professional SEO. While you will certainly want to do your homework and learn how SEO really works before offering your services for money, TT offers a significant shortcut.
Website Health Checks
You can quickly impress clients with a thorough website health check or SEO audit. By offering ways to improve on-page optimization, you give them concrete techniques for boosting their rankings.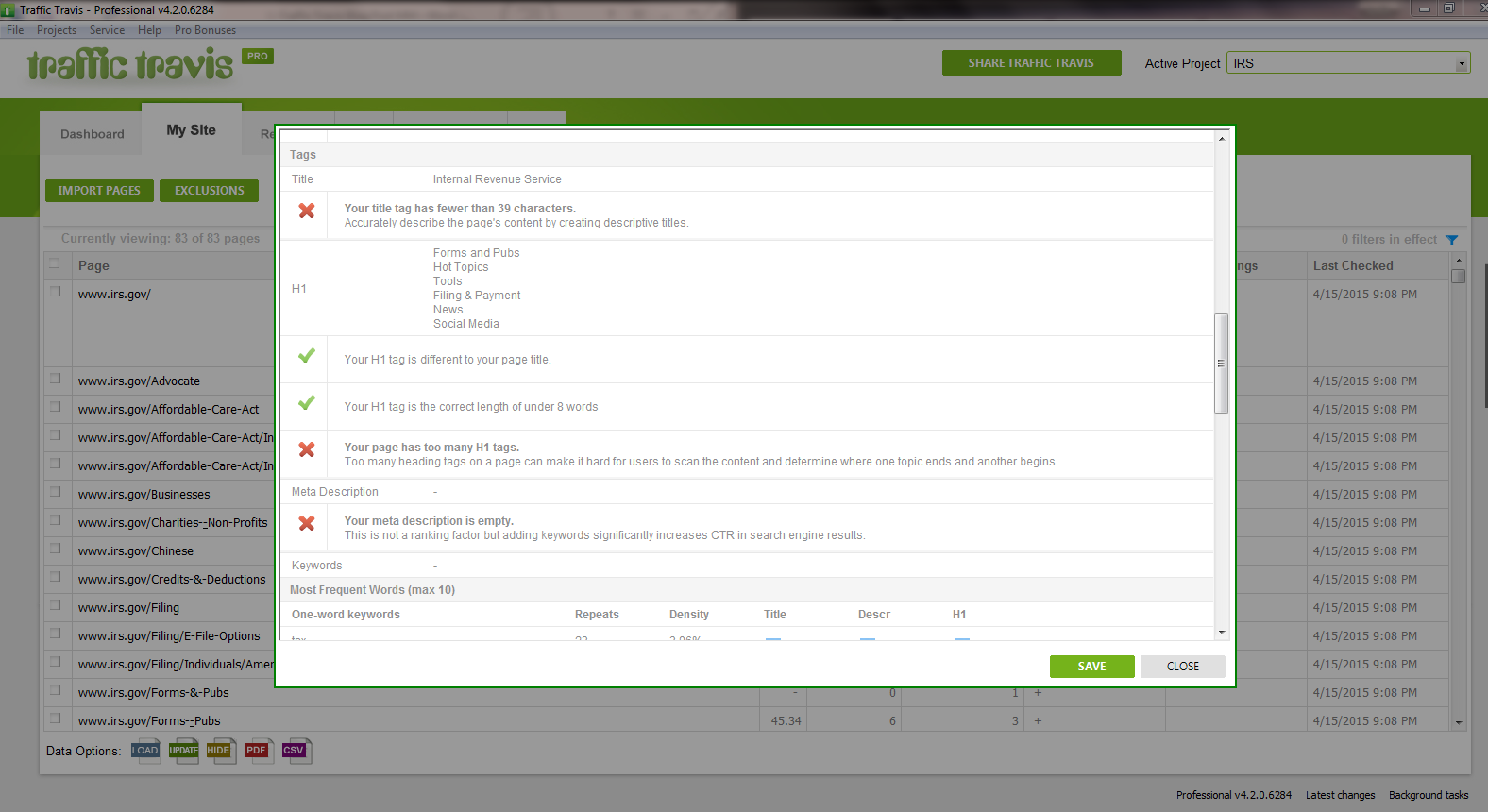 Tsk, tsk. Looks like the IRS needs an SEO audit!
Keyword Research
For websites looking to create new content, finding high-volume, low-competition keywords is a top priority. Many try to get this information from Google AdWords. However, AdWords' ad-centered competition ratings do nothing to predict the difficulty of ranking for a keyword organically.
That's where Traffic Travis comes in. TT's SEO Competition tool provides accurate difficulty ratings for organic SEO ...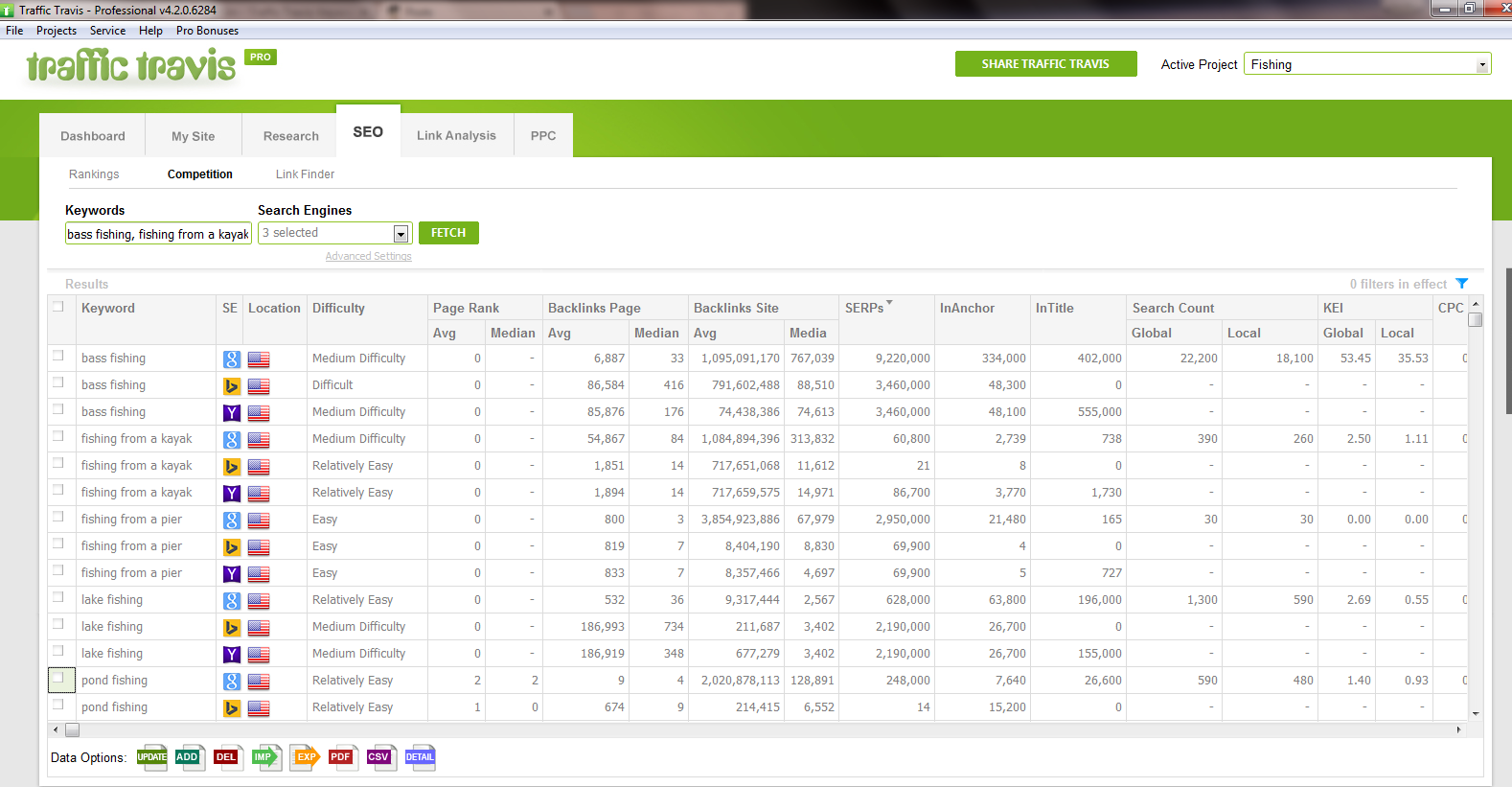 ...based on detailed analyses of the on-page and off-page optimization of a search engine's top 10 pages.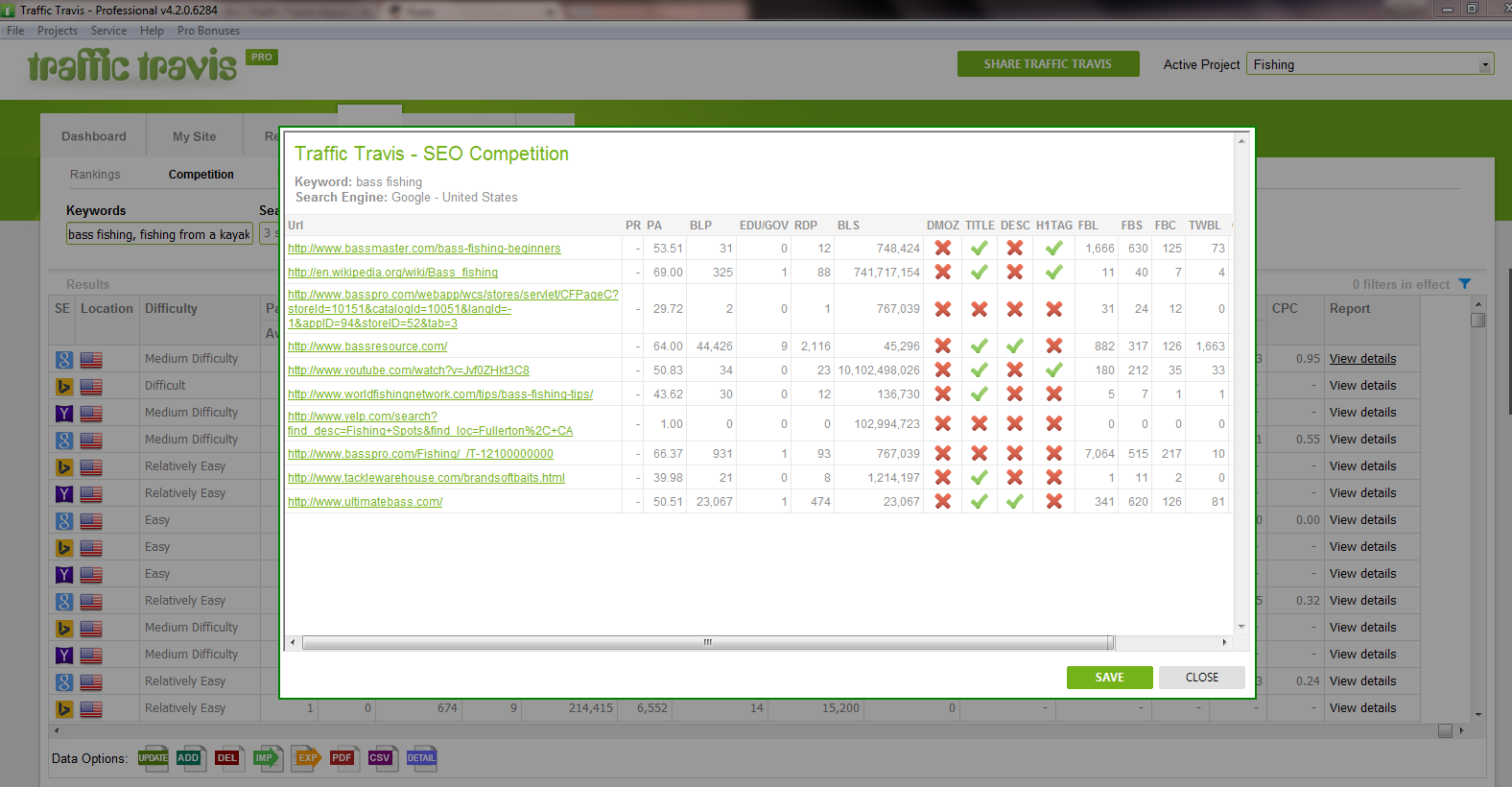 This information forms the foundation of any successful SEO campaign. You can use it to help a new website get on its feet, or an old website to gain more traffic.
Without intelligence on keyword competition, a website's content writers are just taking shots in the dark. That's why many website owners will happily pay you for this information.
Backlinking
Backlinks (links from other websites) have an enormous impact on SEO. Most sites also struggle to gain them naturally, at least at the beginning. If you can build backlinks for your clients, you will seem like a miracle worker.
Traffic Travis makes it easy to do—by making the competition do all of the hard work. Just set up a project for a competing website and go to the Link Analysis tool. This will tell you where they found their backlinks and whether each link is follow or nofollow.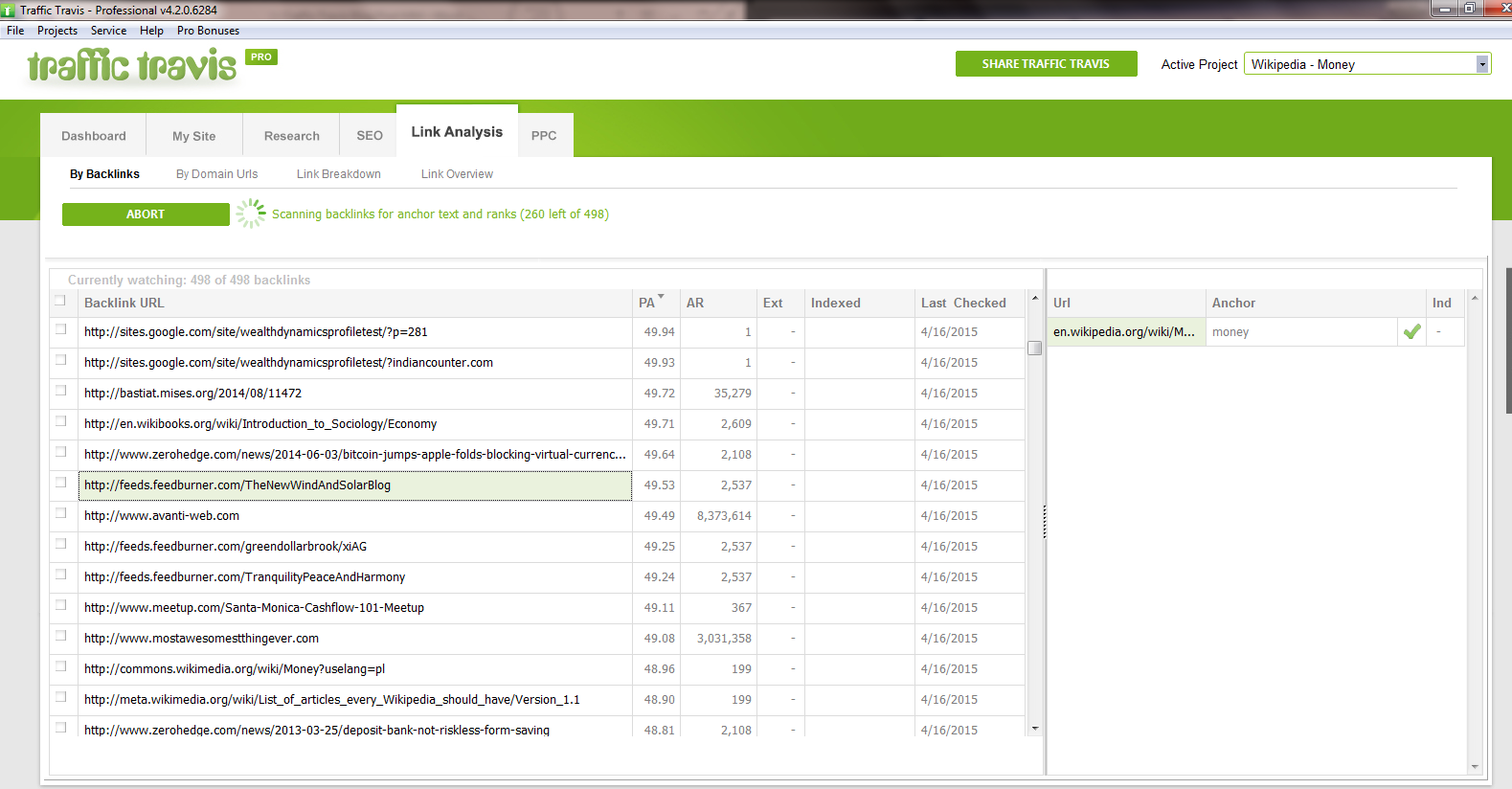 You can use this to identify places where you can create backlinks. For example, if any links come from blogs or forums, you may be able to comment on those and link back to your client's website. You can also find sites that will give you a link if you guest post for them.
3 Ways to Find Jobs for Your SEO Company
1. Freelance
You can get started quickly by working as a freelancer through websites like Upwork and Fiverr. Both have continuous streams of job opportunities for SEOs . . . and best of all, you can do all of the work from home!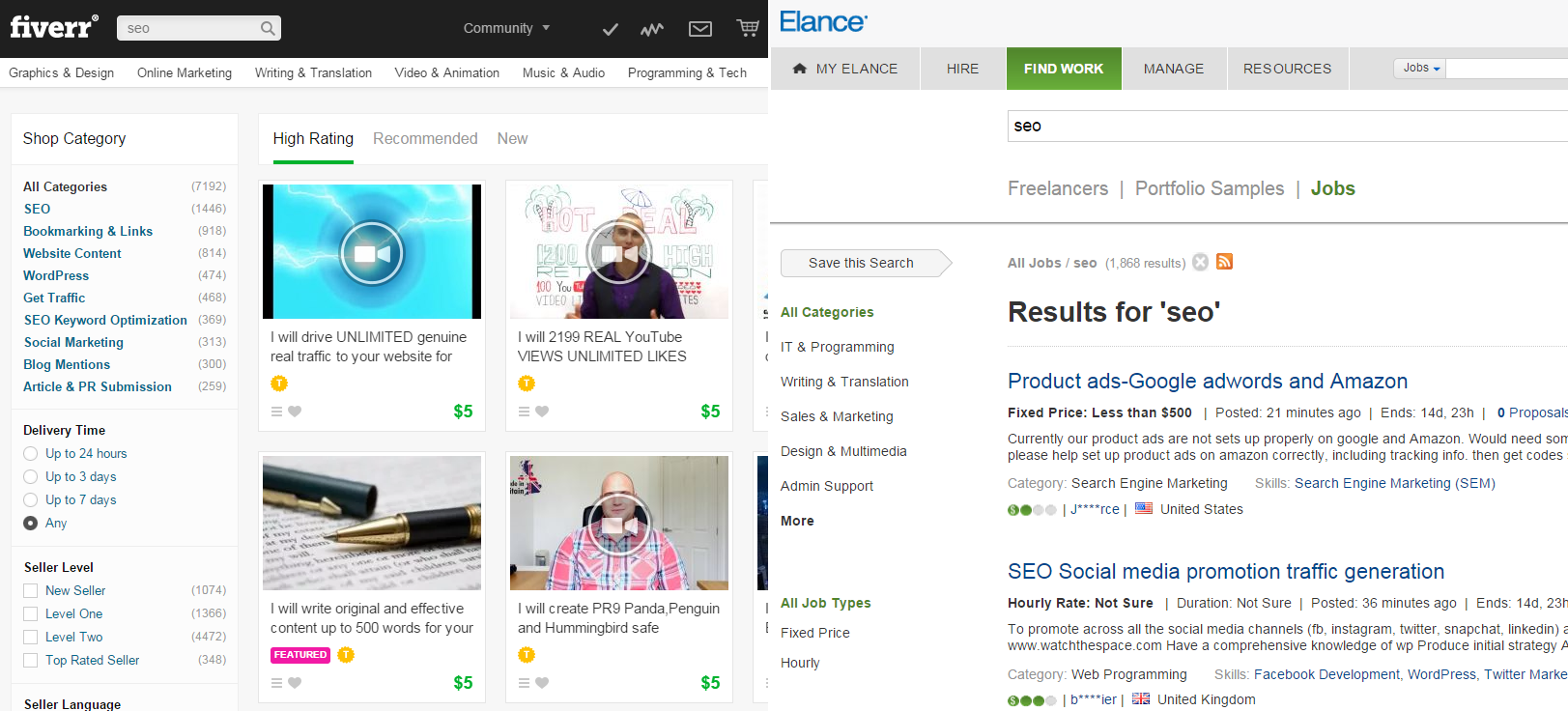 ​
2. Go Local
Not big on the online freelancing thing? If you can learn the ins and outs of local SEO, then you can provide an enormous boost in web traffic to brick-and-mortar businesses. You can then advertise your services directly to the shops and corporations found in your own backyard.
3. Set Up a Website​
Finally, you can always set up a website advertising your offerings in a specific SEO niche. Nothing demonstrates your skill like a top-ranked website! If you succeed and get enough targeted traffic, business will come to you.
Moneymaking Websites
"Okay," you might be saying, "forming a one-person SEO company is a great way to make money from home, but I'd have to keep finding work. And working. Ugh!"
I can't argue with you there. If you want to make a business that more or less runs itself, then I recommend designing a profitable website. Consider the following 3 types of moneymaking websites:
1. Wholesale Reselling (E-Commerce)
You know how stores buy things in massive quantities, then sell them back to customers like you and me for double the price? You can do the same thing!
Many people make a full-time income by purchasing products wholesale and selling them to consumers through eBay, Amazon, and websites they design themselves. Traffic Travis gives you a leg up on other homemade websites with superior SEO.
If this sounds like a good plan to you, click here to learn more.
2. Dropshipping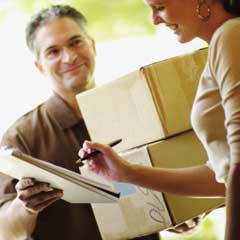 Wholesale goods have two major drawbacks: you have to buy a lot of the product you want to sell, and you have to perform all of the shipping and storage yourself. Dropshipping eliminates both of those problems.
When you run a dropshipping website, you act as a middleman. Your only job is to attract buyers. When somebody places an order on your website, you forward the details to the manufacturer or distributor, and they ship the product for you.
Each time this happens, you get a portion of the profits. Ka-ching!
Learn more about dropshipping here.
3. Affiliate Marketing
If you read the entry on dropshipping and said, "Oh man, I have to pay attention to orders? Forget it!" then affiliate marketing is the choice for you. It involves little to no financial risk, and once your website starts turning a profit, you can stop working entirely.
Affiliate marketers set up websites with links to products on other websites, like ClickBank or Amazon. Their goal is to get visitors to click on those links and buy the product. Each purchase earns them a commission (a percentage of the product's price).
Our sister website Affilorama provides detailed affiliate marketing training. And good news—if you purchase Traffic Travis Pro, you'll get a one-month free trial of Affilorama Premium!
If you use Traffic Travis to get an eCommerce, dropshipping, or affiliate marketing website to the top of the search engines, you'll start making money from home in no time.
Advertising Traffic Travis
You know those affiliate websites we were just talking about? You can use them to sell Traffic Travis!
If you succeed at ranking your website highly, just tell your visitors your secret: that you climbed to the top using Traffic Travis. We'll give you a hefty commission for every paying customer you send our way.
Other Ways to Make Money with Traffic Travis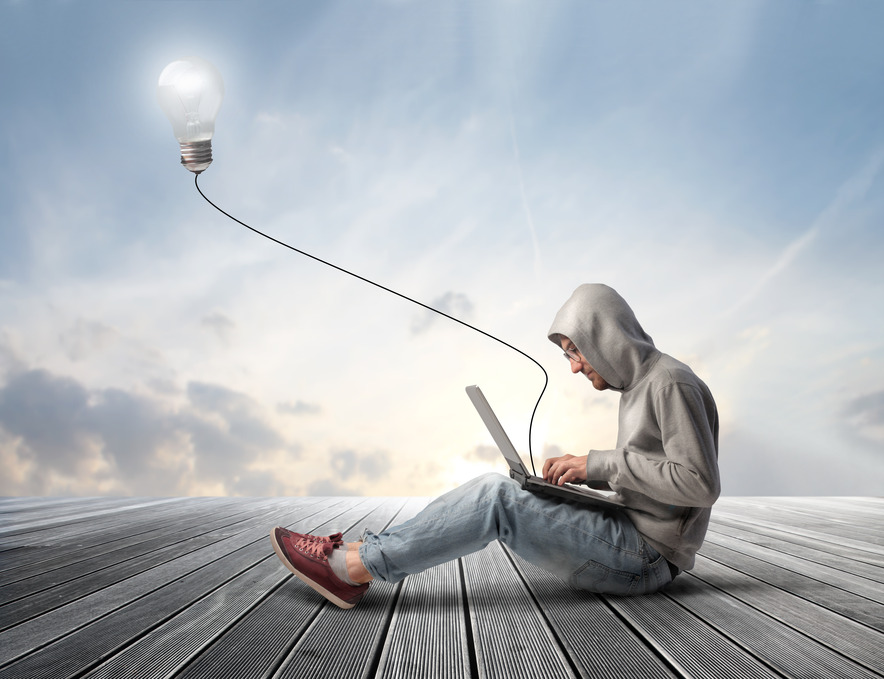 SEO Writing
If you have a talent for writing, why not become an SEO writer? Upwork and Fiverr both have enormous markets for optimized content.
Traffic Travis will give you an edge over your competition. While many writers impose the keyword research on their clients, you will be a one-person writing and research team.
Web Design
If you enjoy building websites more than running them, then consider going into web design. You can make good money designing custom-tailored websites as a freelancer (especially when you optimize them well!).
You can also build websites and then sell them off through services like Flippa. If you become skilled at making affiliate websites, this can be a great choice—buyers are much more willing to shell out cash for websites that already make money.
Grab Your Keyboard and Get Started!
It's easy to make money from home with Traffic Travis. Whether you use one of the ideas we the laid out above or try something else entirely, TT will help you climb to the top of Google and start turning a profit.
The possibilities are limited only by your imagination. Think about what you do well and how you could use Traffic Travis to turn that into a successful business. Then start working to make your 9-to-5 a thing of the past!
Remember, you can try Traffic Travis for free. Don't forget to like this article and leave a comment before you go!​