Written on January 18th, 2017 by
Simon Slade
The latest version of Traffic Travis (version number: 4.2.0.6873) has just been released! Please update your copy of Traffic Travis now. You can download Traffic Travis for free.
Nowadays more and more people are using their mobile devices for accessing the Internet. According to the statistics, more than half of the searches on Google now come from mobile devices. We've now added the ability to track mobile keyword rankings to help you stay on top of this growing trend.
Why Do You Need Mobile Keyword Rankings?
Getting listed in mobile search engine results will drive a lot of visitors to your website. It doesn't mean that you should abandon desktop searches, but if you don't optimize your website for mobile, you could miss out on a vast amount of traffic.
The latest update of Traffic Travis allows you to track mobile rankings.
How Can You Track Mobile Rankings?
To track mobile rankings, you just have to add mobile search engines in project settings. Remember that using the filter field can help you find a specific location or search engine type.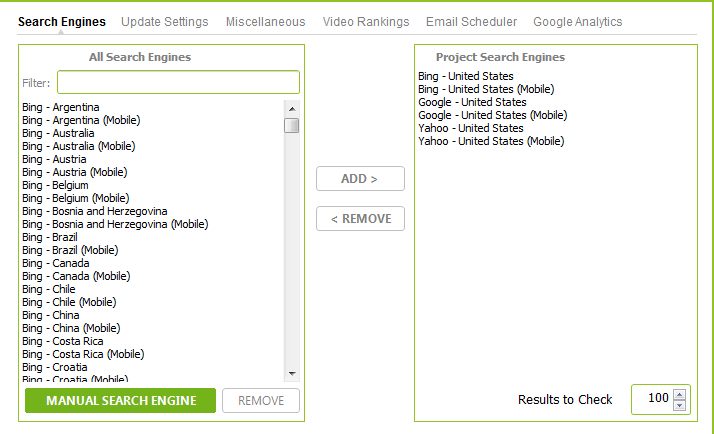 Traffic Travis will automatically track mobile rankings in the same way it tracks standard search engine rankings. As always, you can update selected keywords manually in the SEO Rankings tool.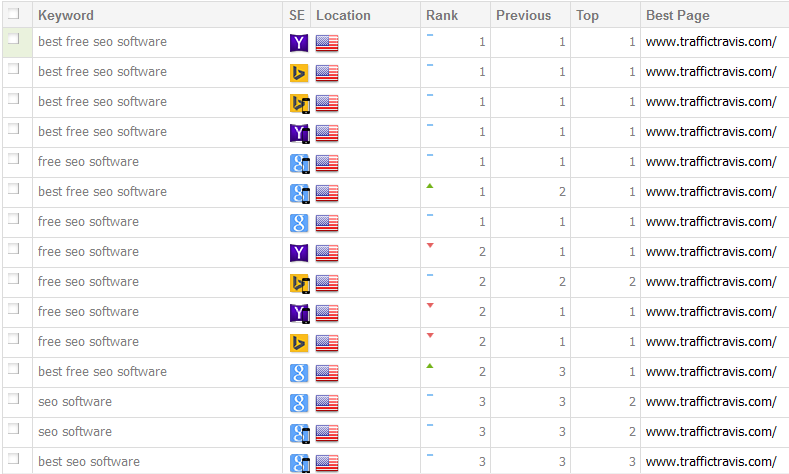 Now it's time for you to try this new feature for yourself! Remember, if you have any questions, you can always contact Traffic Travis support.