Written on August 18th, 2016 by
Simon Slade
The latest version of Traffic Travis (version number: 4.2.0.6732) has just been released! Please update your copy of Traffic Travis now. You can download Traffic Travis for free.
To compare your website rankings, we have added a "My Rank" column to the SEO Competition tool.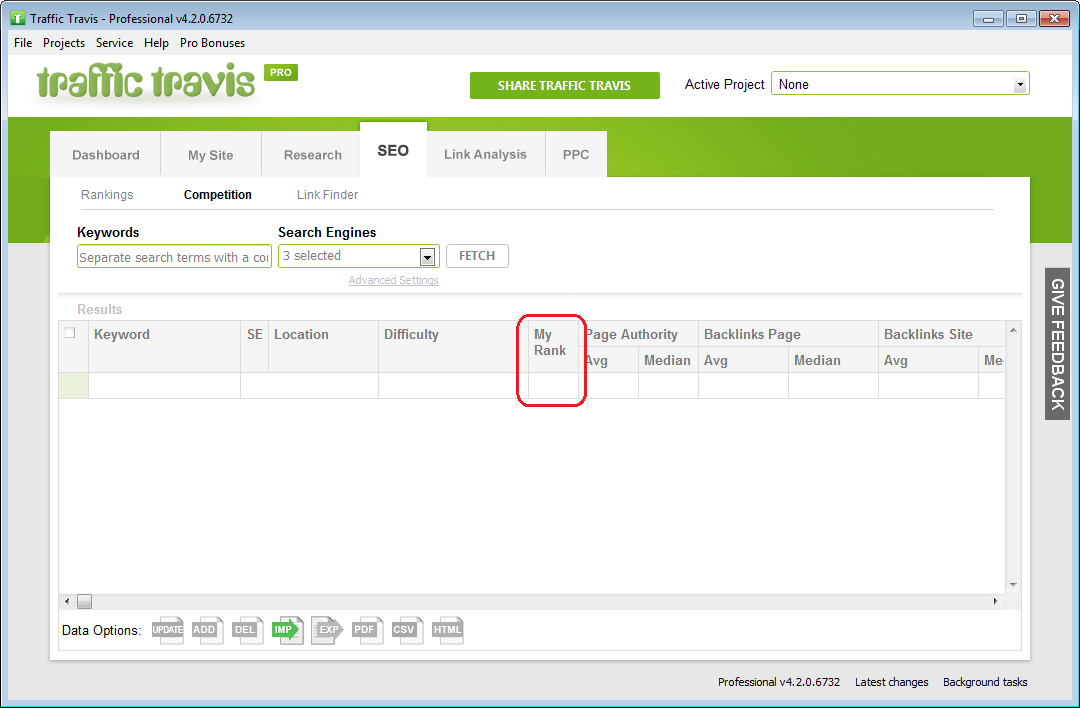 Why Do You Need the "My Rank" value?
The new "My Rank" value will allow you to compare your website's results with others more quickly now. Use the filter to find unranked or low-ranking keywords, plus sort by difficulty and other values, and use that data to improve your site's rankings.
How Can You View the "My Rank" Value?
To display the "My Rank" value, you have to select your project, first. Then analyze your keywords as usual or import results from an existing file. Traffic Travis will then display your actual rank value.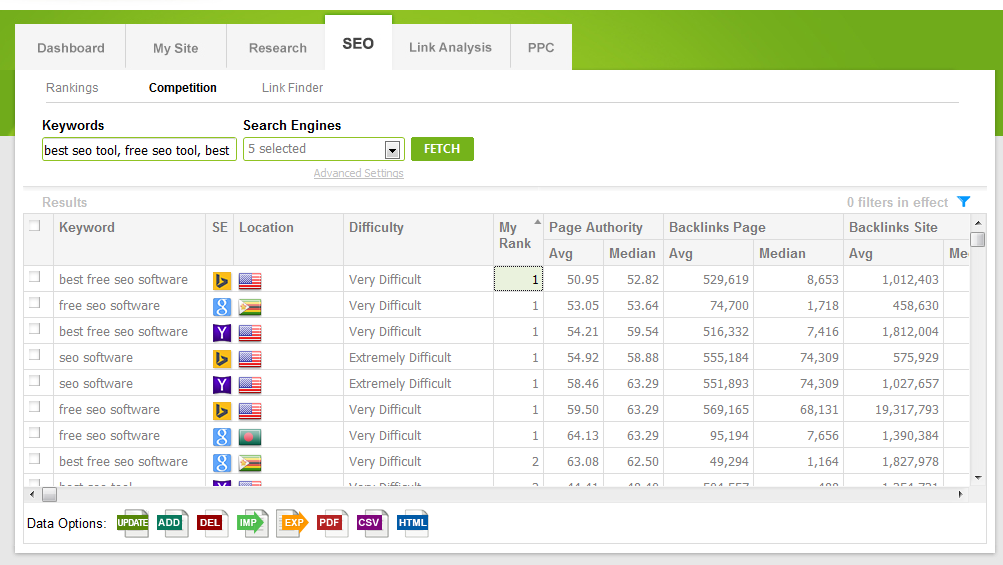 Now it's time for you to try this new feature for yourself! Remember, if you have any questions, you can always contact Traffic Travis support.