Written on August 27th, 2014 by
Simon Slade
The latest version of Traffic Travis (version number: 4.2.0.6028) has just been released. Please update your copy of Traffic Travis now. You can download Traffic Travis for free.
What Has Been Added?
We've added a new "Performance" option to increase or decrease the number of jobs in one tool at any given moment. If you have a fast PC and enough proxies you can increase the number of jobs to speed up analysis.
Please, be careful with this option, as it could cause Google to temporarily block your IP address if you do not have enough proxies.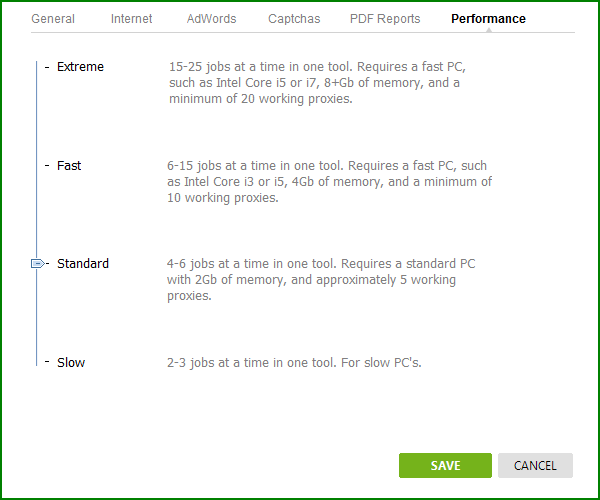 What Has Been Changed?
The software now uses MajestiSEO fresh index to get and show Backlinks count values that have been detected in last 90 days. This change affects all Traffic Travis tools.
What Has Been Fixed?
We have fixed issues with continuous updating of projects data. Background jobs won't restart automatically if the previous update was successful.
Thanks for reading. If you have any questions, please consult Traffic Travis support.