Written on April 30th, 2015 by
Simon Slade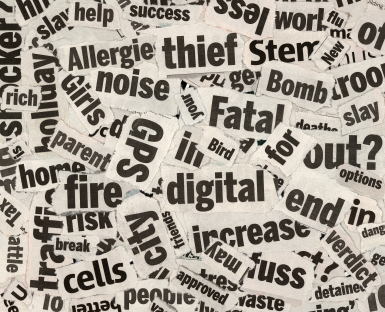 We talk about SEO keywords every week on this blog. This week, I decided to get meta and look for keywords about keywords.
This niche has a lot of potential. If you're one of our affiliates, you can use these phrases to sell Traffic Travis on the strength of its Keyword Research and SEO Competition tools. Or, if you're one of our dastardly competitors, undoubtedly twirling your evil mustache and cackling madly as you read this, I suppose you could use them to advertise your own software.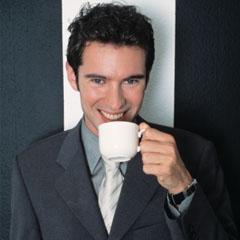 If you're a jerk.
You could also use them for just about any SEO-related site. But how many searches do they get, and will ranking for them be worth the effort of beating the competition?
SEO Keywords Trends
According to Google Trends, the number of people searching for "SEO keywords" has risen almost constantly for the last nine years.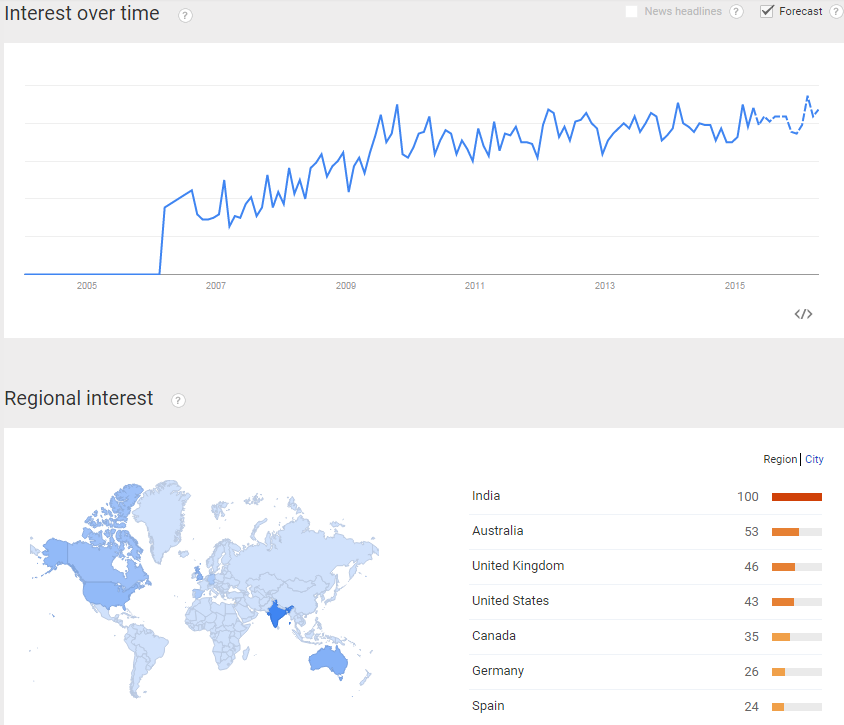 It follows the standard traffic pattern of an SEO niche: rising and falling month by month, with a marked downturn in traffic every December. The main thing to look at is the overall upward trend.
As far as demographics go, this keyword has a diverse international audience and has become particularly popular in India and Australia. This might make it a worthwhile keyword in those countries even if it has high competition.
Related Keywords and Search Figures
"SEO keywords" has 2,900 monthly searches and moderate PPC competition. It doesn't have a fantastic KEI, so ranking might not produce much return on investment. But let's see what other keywords it leads us to.

Looking through the other phrases that the Traffic Travis keyword research tool found, it seems like the largest share of the market for this niche goes to . . . well, keyword research tools.
"Keyword suggestion tool" has a much higher KEI, more searches per month, and a lower recommended CPC bid than our primary keyword. You could also use it to advertise most of the same products.

"SEO keyword tool" may not have the same number of searches or as high of a KEI as "keyword suggestion tool," but it works well as a long-tail keyword. You can also tack on a couple of words or vary the syntax a little to pick up traffic for lower-competition keywords.

​
The Competition
As expected, SEO keywords looks too tough to be worth the effort. It has a very difficult rating.

One can easily see why: Most of the competitors have extremely high Page Authority, and the very top pages have combined this with decent on-page optimization.
"Keyword suggestion tool" also has a very difficult rating.

The competition looks even better entrenched. If the competitors for "SEO keywords" had guard dogs and spotlights, then these guys would have all of that and a couple machine guns to boot! I'd take a pass here.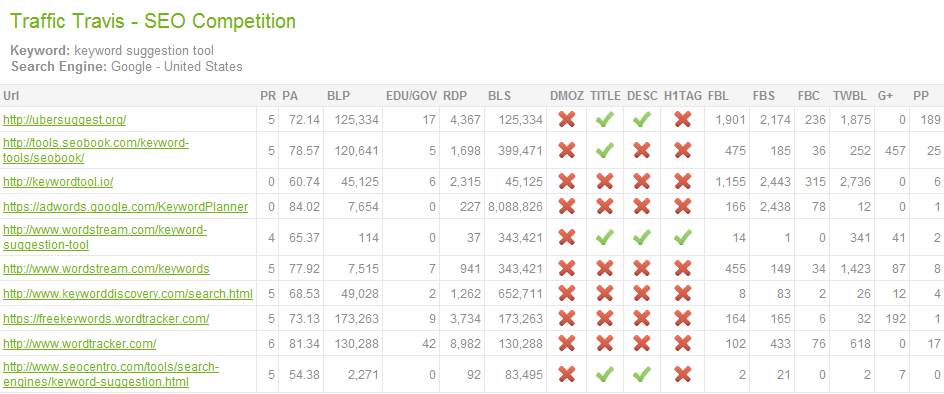 ​
"SEO keyword tool" does not look much better than the others.

At least the top pages have not optimized as well.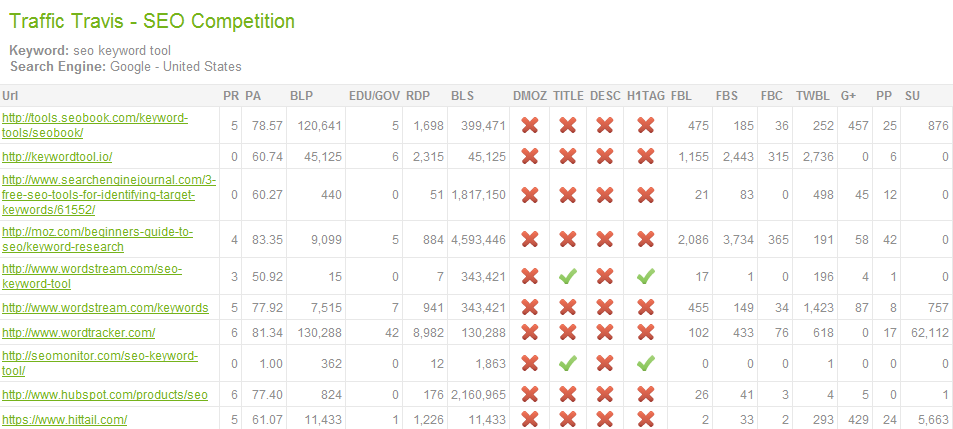 The only good news with any of those keywords above is that the top pages really could do much more with their organic SEO. They're ignoring plenty of opportunities to improve their ranking power—things that Traffic Travis or even Yoast's free SEO plugin would tell them about.
That means you can beat them. You'll just need to get a lot of powerful backlinks first.
Now, on to some lighter fare.
"Keywords planner" may not use perfect English—which probably explains its low US search count—but it has a medium difficulty rating and more than 5,000 searches per month.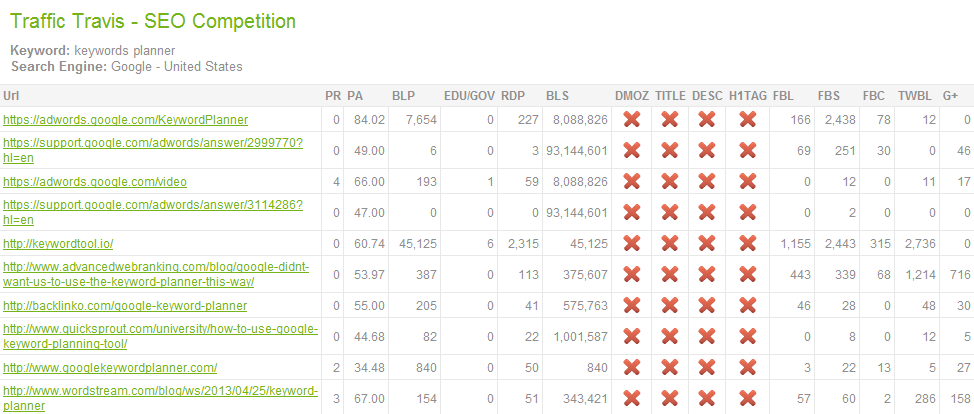 Google Trends shows us that most of the searches originate in India. If you target the Indian market, then you should give this one a shot.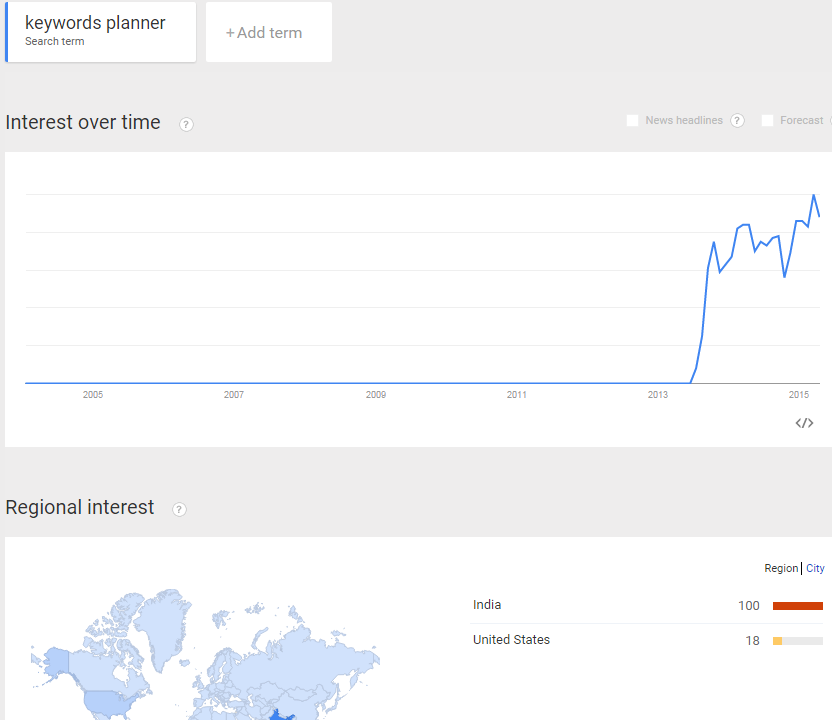 I've saved the best for last: "YouTube keyword tool." This has a relatively easy rating and nearly 10,000 searches per month!

​
The competing pages either have very few direct backlinks or poor on-page optimization. You could reach the top with an average-strength SEO campaign—especially if you create a YouTube video rather than just an article. That will greatly boost your ranking anytime that a keyword has "YouTube" in it.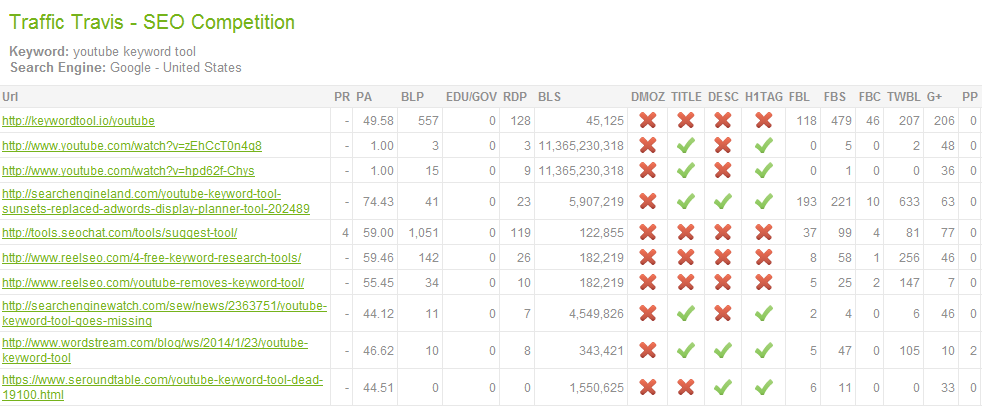 Still looking for more keywords? I recommend reading our related post from November: 3 Ways NOT to Sell Your Keyword Research Service.
Final Thoughts
I can only recommend the majority of the keywords in this niche to more experienced website builders. After all, the competition is dense, and dominated by authority sites.
Still, if you have what it takes, then you can expect truly great rewards for your efforts. Just look back over the keywords we've covered. Those numbers on the right of the Xs and checkmarks are social signals like Facebook shares and Twitter backlinks—and a lot of those numbers are in the thousands!
That means this niche has a highly engaged audience. And remember, a highly engaged audience is highly likely to buy. Create a good site and you'll almost certainly make money from it.
To see this week's SEO keywords in your own copy of Traffic Travis, click here. That Dropbox download link will give you a .ttscx file with competition data for 1,000 related keywords. Of course, if you haven't downloaded Traffic Travis yet, you should get the free version here.