Written on September 24th, 2014 by
Simon Slade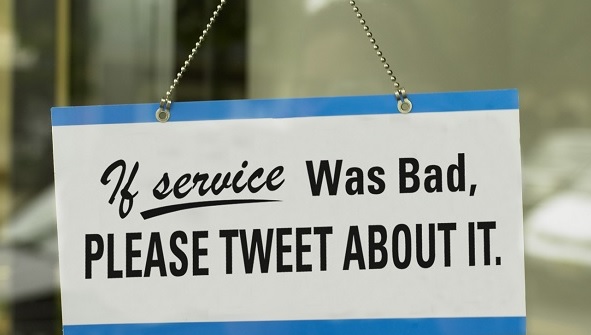 Running a small business is hard, there's no way around it.
You have to wear a multitude of different hats and be an expert (or at least competent) in multiple fields. Chances are you're dealing with human resources, accounting, maintenance, operations, sales and customer service issues. All while providing whatever service or products your company specializes in.
The fewer people in your organization, the more everything falls to you or your small team. So, we understand that the last thing you want to spend time and money on is mastering online marketing. You know you need to "get around to it" but you keep pushing it off until "next month."
Well, "next month" is here, friends.
Online marketing is single-handedly the most powerful way for you to grow your small business, keep the doors open and keep cash flowing in. Even if you're not convinced and don't see the overwhelming majority of people using online resources to research and make purchases, your competitors do.
You can either get into the game or get left behind.
To help you start on this very important business-saving journey, we've put together a quick breakdown of the 3 areas of online marketing that are business for your small business.
Social Media
Even if you aren't the biggest fan of social media platforms like Facebook, Google+, Twitter, Instagram and Pinterest, you can't deny the power, popularity and omnipresence social media has in our lives.
My grandma just gave my status update a thumbs up. This is the same woman that thinks she can print a document from her computer by simply turning on the printer and that the printer will know to print her document.
Your customers are using social media, which means your business needs to be on social media. If "OMGs" and cute cat memes make you want to skydive without a parachute, don't worry. It's not going to be that painful.
Here's what you need to do to get started:
Create the Biggest Accounts: Go through the biggest social networks first (Facebook, Twitter, Pinterest, Instagram) and set up accounts. This makes sure you claim an account with your business name and stops people from squatting on your intellectual property.
Optimize Information: Fill out the profiles completely and make sure all of the information matches exactly (ex: use St. or Street consistently). Wherever possible, make sure to include a link to your website.
Start Posting: If you don't want to or can't devote a lot of time to creating and posting content, choose the media you prefer. If pictures are the most helpful media for your business and you enjoy taking them, start posting on Instagram or Pinterest. If you like writing status updates and it makes sense for your business, start on Facebook or Twitter.
Expand: Once you feel comfortable on one platform, start posting on others.
Integrate with Your Business: You're already linking from social media to your site, now do the reverse. Include sharing badges on your site so visitors can easily follow your profiles. Tell your customers (verbally or with signage) and make mentioning your social media presence part of your business operations.
Provide Value: Make it worth your followers while to follow you. Provide value, offer discounts, be entertaining and so on. Don't constantly try to sell. That is annoying and people will leave you quicker than a Hollywood marriage.
SEO
Search Engine Optimization (SEO) refers to the processes by which you make your website rank higher in the organic search engine results pages. And it's vital for your business!
You should show up at the very top of the results in Google and other search engines for your business name. If you're not sure, go Google your business… we'll wait. If you're not showing up in the first couple of results, you probably have a serious problem.
You should also be ranking for searches that include your main service/product and location (ex: plumber Las Vegas). Those might be more competitive, depending on your industry, but it's still good to know where your rank.
To start improving your SEO, you're going to need to pop the hood of your website and fix the code referred to as meta tags. The most important are the title and description tags.
If you have no idea what I'm talking about or the thought of working on a website makes you break out into a cold sweat, then call in a pro. Talk to your website provider and if they are unable to help you, call in an SEO expert.
It might cost you some money but it will pay off in spades down the road. This is important stuff.
Local Business Listings
The folks that run the search engines are pretty smart, just in case you didn't already know that.
Over the last couple of years they have reformulated their algorithms to better understand the intent of a searcher and deliver the best possible results.
Back in the day if you googled "steakhouse," you would get results from all over the country. Whoever optimized their site the best for that term showed up first. But if you're in Austin, you're not looking for New York steakhouses.
Now, the search engines know roughly where you are searching from and for some keyword searches, they will serve you up local listings. Many times these are accompanied by map and business information to help you find the closest solution to your problem.
If you're running a local business, this is the holy grail. Here's how you get your slice of the sweet pie that is small business marketing:
Google+: Google's social network also ties into their business listings and maps platforms. Create an account today.
Create a Business Page: Make a page. Fill out all the information so the profile is 100% complete. You'll be sent a verification notice. Be on the lookout for this as it is very important.
Reviews are Very Important: The more customer reviews you have through Google+, the more the platform trusts you and the higher you will rank. Encourage customers to review you and engage with the reviews left.
Once you're all set on Google+, it's time to hit up the other big players in this space:
Yelp: Claim your business account on Yelp and fill out your entire profile so customers can find you. Encourage reviews and interact with Yelp users to keep the love coming.
Industry-Specific Directories: There are business directories for every industry out there. Google "[your industry] business directories" and you will find them with no problem.
Local Directory Submission: There is a long list of local directories that you need to submit your business to. Most are free, some are paid. For a solid list, read more here.
Consistency is Vital: When Google looks across the Internet, it uses Name, Address and Phone Number (NAP) as the most important factors. These all need to be identical to limit confusion and duplicate listings.
Take a Deep Breath and Move Forward
The best small business marketing advice we can give you is, don't get overwhelmed.
Take it slow and tackle one project at a time. Prioritize based on where you see your customers and competitors online and just keep moving forward.
It's easy to get overwhelmed and to want to throw your hands up. If you know that you're never going to do any of this or rush through it to get it off your "To Do" list, then find a local business that specializes in online marketing and have them do it for you.
Your life is hard enough. There is no reason to add to that stress!
What other small business marketing questions do you have? How can we help?