Written on February 17th, 2016 by
Simon Slade
The latest version of Traffic Travis (version number: 4.2.0.6542) has just been released! Please update your copy of Traffic Travis now. You can download Traffic Travis for free.
Google Analytics is an incredibly useful tool to monitor your web traffic, and now you can integrate it with your Traffic Travis project. You can import data into the SEO Ranking tool, where you can analyze and compare it with your ranking position.

Why Do You Need Google Analytics Data?
Google Analytics separates the traffic that arrives at your site through a search engine from traffic that arrives through other referring channels, such as paid advertisements or another site that links to yours. The traffic that comes from the search engine is called organic search traffic.
For now, we have added just Organic Search values to the SEO Ranking tool. Traffic Travis will display them graphically in the tool, below the data grid. This is a great feature if you want to compare rankings positions with organic search traffic.
Before you can compare rankings positions with your traffic, you have to connect Google Analytics to your project. You can wait for the next auto-update, or do a manual update in the SEO Rankings tool. Once the update is completed, you can compare your data in the graph.
How to Connect to Google Analytics
You can link each Traffic Travis project with one website profile. You can configure this by going to the "Project Settings" tab for Google Analytics: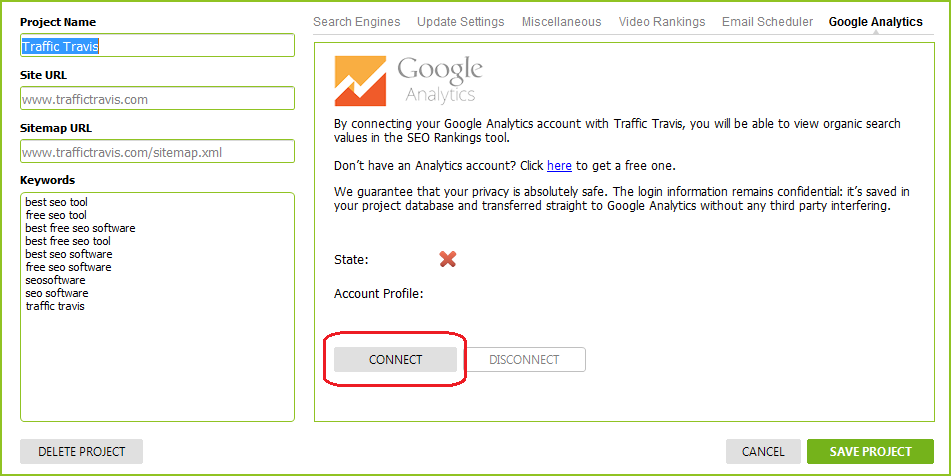 After pressing the "Connect" button, you will see a popup to input your access token.
Click on "Obtain User's Code" and wait — this should only take a few seconds. Once the code has been received, the next step will be activated.
Just click on "here" and paste the code in the field provided. You may have to first log into your email account.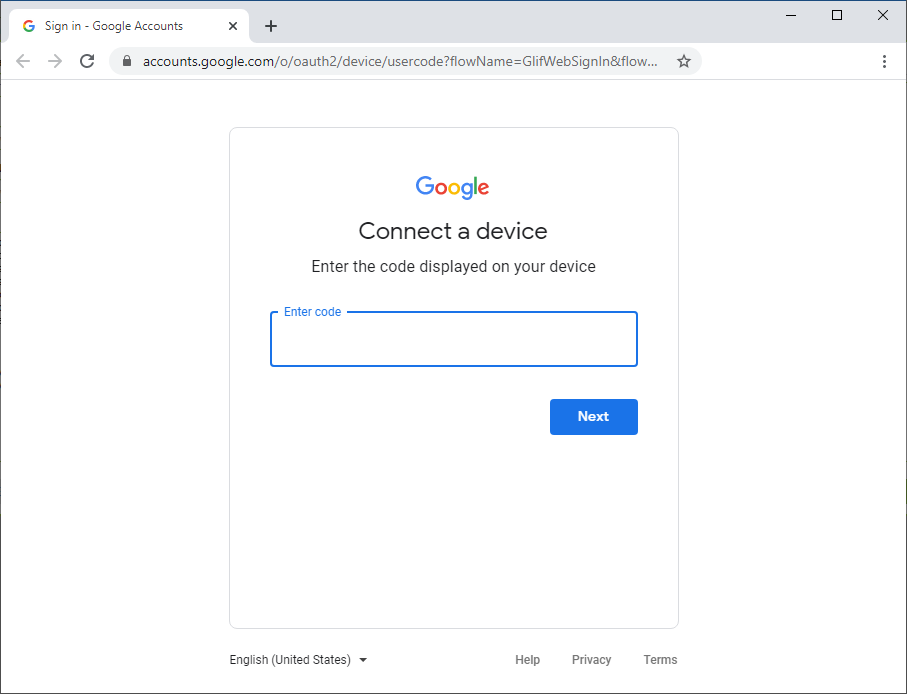 Next, you must allow Traffic Travis to view Google Analytics data.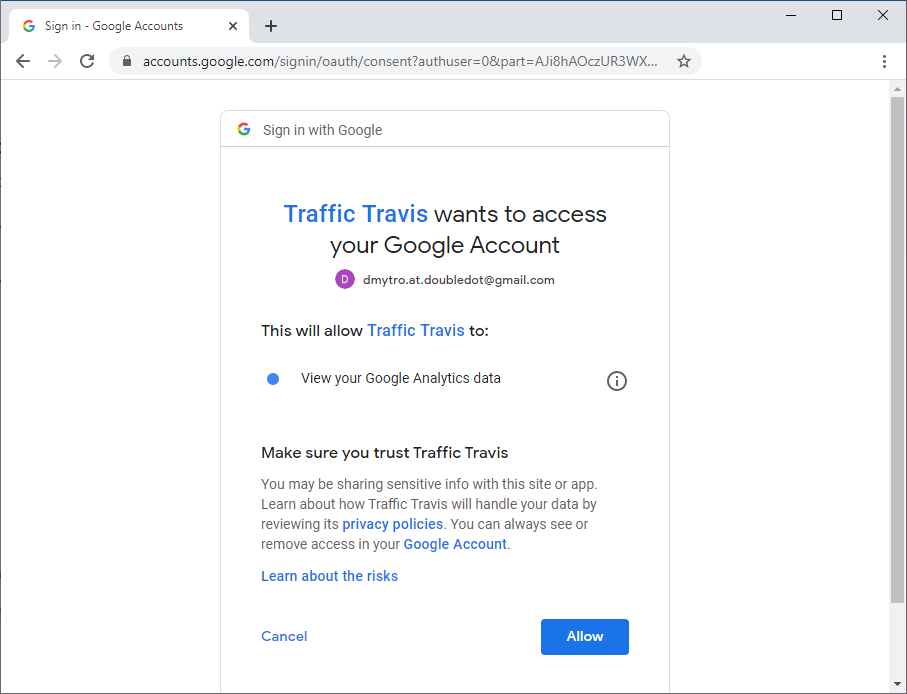 Once you press the "Allow" button, you will receive the access token and select a profile. Return to Traffic Travis and click on "Obtain access token" then "Select profile."
Press button "Save" and then save the project data.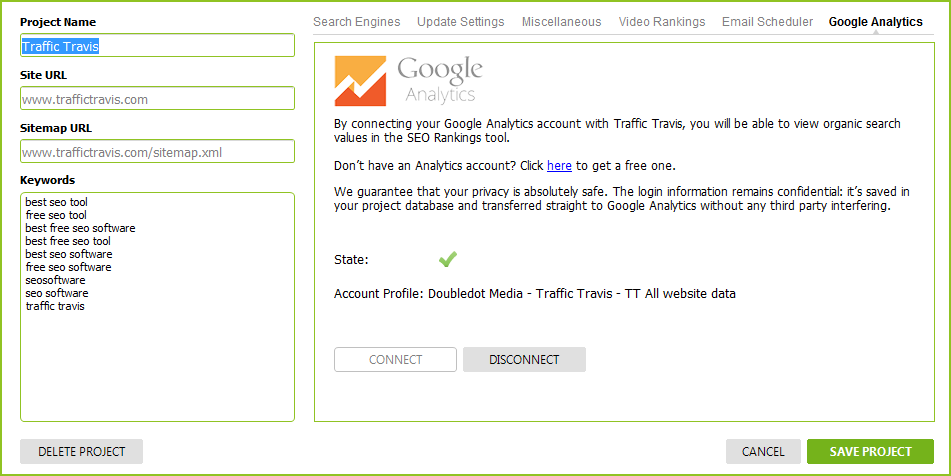 After the next update for your Rankings tool data, you will be able to see organic search values.
Now it's time for you to go and try out this new feature for yourself! Remember, if you have any questions, you can always contact Traffic Travis support.