Written on July 11th, 2014 by
Simon Slade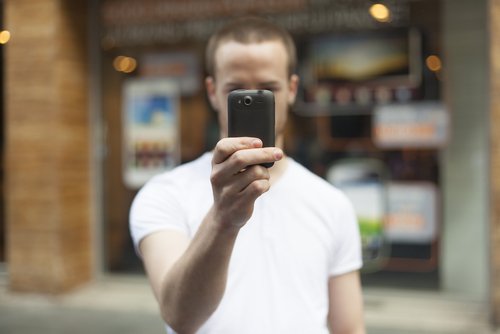 Online video generates an unbelievable amount of traffic, and unless you're actively implementing video search engine optimization, you're missing out.
Just like with "regular" SEO, optimizing videos for increased search engine rankings is how you cut through the endless noise of the other video content out there and get in front of your target audience.
Just how much video is out there? Check out these mind blowing stats from YouTube, according to Search Engine Land:
The site has a billion unique monthly visitors.
These visitors watch more than 6 billion hours of video a month.
Users upload more than 100 hours of video every single minute.
And YouTube is more than just a video sharing site. It's also the second biggest search engine in the world, next to Google itself.
The only way to get front and center with those you hope to convert into customers is to make sure you are doing everything in your power to tell the search engines and video hosting sites what your video is all about. And compared to traditional SEO, that's much less complicated.
By the best estimates, Google's various algorithms use 200 ranking factors. Those systems look at the site, the page, the content, back links, and many other interrelated elements.
However, videos lack many of those signals. For example, there are no actual words in a video's code that a spider can crawl, and back links to a YouTube page aren't thought to be counted as a ranking signal either. As a consequence, the algorithm used to rank videos is relatively less complex.
Now, that doesn't mean that it's simple and easy to "beat." The nice folks at Google are sharp cookies and have come up with advanced systems to decide where a video should rank.
This infographic from Tag SEO takes a stab at mapping out the potential YouTube ranking factors. Now, no one outside of Google can say for sure what factors are included and their true weight in the algorithm, but this gives us a great jumping off point for optimizing our videos.
Basic Optimizations for Video
Google and the other search engines can't read videos, just like they really can't read images.
So, the name of game with video SEO is optimizing the text around the video. Here are the most important elements for video search engine optimization:
File Name: This is one of the quickest and easiest way for a search engine to tell what your video is about. Instead some generic file name like "abcd1234.mov", go for something like "dog_training_tips."
Title: Make it captivating and also include some variation of your keyword. Your video title needs to grab searchers' attention as well as explain to the search engine what lies inside.
Long Description: This is where you can really pile on the "readable" content. Don't go nuts and keyword stuff, but make sure you're using your keyword and keyword variations. Your description should never be less than 200 words and should always include a link back to your site, if that is where you're trying to send traffic. Some people have a transcript of the video created and used as the description. That is a perfect way to make sure your video's content gets indexed.
Tags: YouTube and other video sites allow you to add tags to your video. Keep them short and simple. Include your keywords and any other relevant tags (ex: your city location, if you're promoting a local business)
Optimizing Channel: Optimization doesn't stop at the video itself. Use all of the content opportunities on your channel to your benefit as well. Create tightly related playlists when you get enough videos.
Even More Video Optimizations
Once you have the basics down, it's time to step up your game a bit and start playing with the big boys.
You'll want to make sure your video has these things going for it as well:
Length: YouTube doesn't seem to like videos less than 1:00. The average viewing time for a video is 1:30, so keep that in mind when filming. If you're bumping up against the 5:00 mark, you may want to think about breaking it up into several videos.
Quality: Just like with a website, if you have low-quality content your bounce rate goes up, and Big G sees that. Create quality videos that deliver some form of value to the user and they will stick around to watch. You don't need fancy equipment for this either. A standard smart phone can capture video good enough to keep your visitors interested.
Choice of Topic/Keyword: If you're looking to get your YouTube videos ranked on Google and not just the internal YouTube search engine, then you need to pay attention to the topic and keywords you choose. Some search results just don't feature a lot of videos. Check the SERPs first and see if any videos are being pulled in the first 3 pages of results. If you're ever in doubt, "how to" videos are huge on YouTube and Google loves them too.
Getting Engagement: YouTube wants to see that people are watching your videos, engaging with the content and following your other uploads. Your mission should be to encourage this engagement by getting as many likes, subscribers, comments, shares and views as possible.
Share and Link to Social Media: One way to get that engagement is by posting your videos on social media and most importantly Google+. Google loves it when it's "kids" play nice together, so link your video to your Google+ account and share the wealth.
Video Site Map: If you are posting videos on your own site, make sure to create a video site map and submit that to Google, along with your normal site map. This will help it index your content much faster.
While most of these tips are meant for optimizing YouTube videos, many of them apply to videos on your site or elsewhere too.
Your goal is to rank on YouTube's internal search engine as well as Google's external one. If you focus on getting to the top of YouTube's rankings, Google's will come as well (keyword and topic depending).
Videos are some of the most powerful content out there. It converts visitors into customers like no one's business and is much easier to consume than standard text.
Who wants to actually read, right?
Start implementing video search engine optimization today and you'll be primed to take advantage of this awesome traffic source.