Written on August 10th, 2014 by
Simon Slade
The latest version of Traffic Travis (version number: 4.2.0.6015) has just been released. Please update your copy of Traffic Travis now. You can download Traffic Travis for free.
What Has Been Added?
We have added YouTube and Google Video search engines to check video rankings.
To check YouTube video rankings, edit your project. Add the YouTube search engine, specify the required location, and add your YouTube channel ID. All videos from your YouTube channel will be used to find rankings in SEO Rankings tool.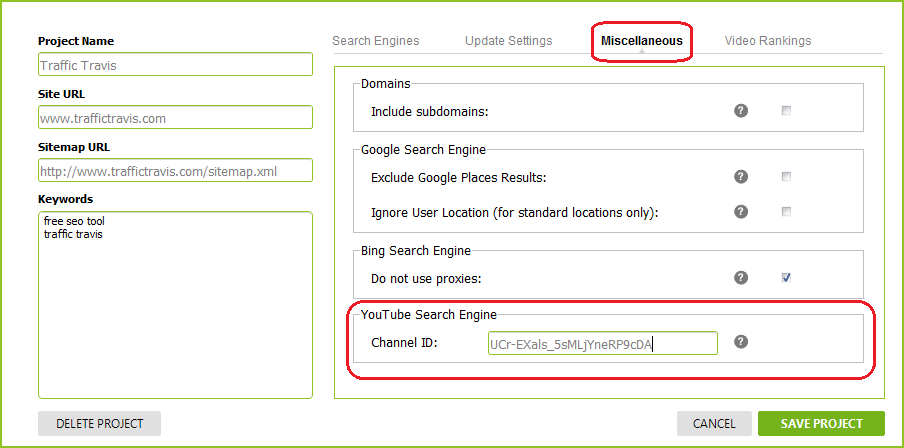 To check Google Video rankings, you should add exact URLs for your videos to the Video Rankings tab. Please notice that you can include URLs from other video websites as well.
What Has Been Fixed?
We have fixed keywords density calculation for phrases that contain numbers. Also we have updated the parser for the Bing search engine that affects the SEO Rankings tool and fixed two errors: the first involving adding URLs to exclusion list in the MySite tool and second being the high CPU usage caused by analyzing html pages.
Thanks for reading. If you have any questions, please consult Traffic Travis support.